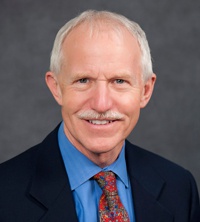 Dr. Jay Butler
Juneau, Alaska (KINY) Dr. Jay Butler was promoted to Commissioner of the Department of Health and Social Services on Tuesday.
Butler replaced Valerie Davidson who was sworn in as the new Lieutenant Governor.
Butler issued this statement today after the appointment, "Thank you to Governor Walk and Lieutenant Governor Davidson for their continued leadership and service to the people of Alaska. The goals and priorities for the Department of Health and Social Services have not changed, and the work happening under Lt. Gov. Davidson's leadership as DHSS Commissioner will continue."
Dr. Butler appointed Merry Carlson to serve as acting Director for the Division of Public Health. Carlson has experience in the division. Butler will continue to serve as Chief Medical Officer. He plans to delegate some of those duties to other medical staff in the department.
*Correction* - Headline has been corrected with correct position title.