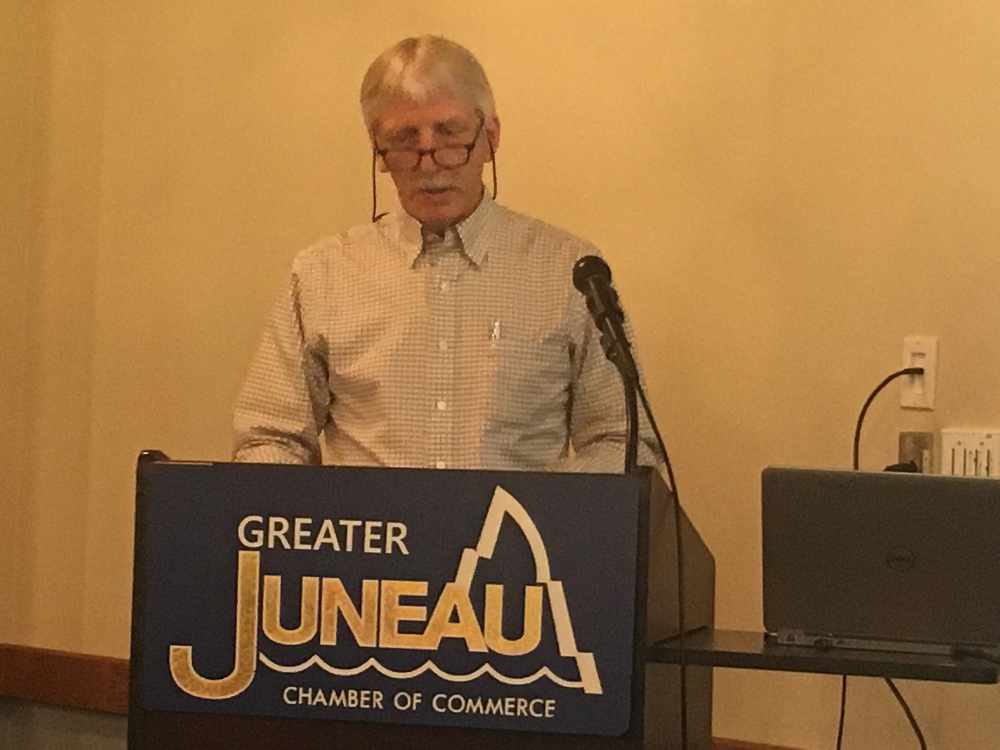 Juneau, Alaska (KINY) - Outgoing City and Borough of Juneau Finance Director Bob Bartholomew is in the final throes of putting his last budget to bed.
That could be finished Monday evening when the Assembly is scheduled to listen to public testimony and conduct a vote on the operating and capital budgets for next fiscal year.
Bartholomew said there's a growth in spending driven by two things. One is the need to increase funding for emergency services programs operated by the police and fire departments Increased wages under terms of new contract agreements is the other item.
But increased property assessments will help cover the difference without a hike in the mill rate, he said.
The Assembly may be forced to revisit the spending plan depending on what budget for next fiscal year emerges from the state process.
The biggest impact would amount to $7 Million for school debt reimbursement. That line item is in the legislative budget, although the Governor recommended eliminating the program and he possesses the power veto that expenditure.
The other impact, according to Bartholomew, is what effect the state budget would have on the economy.
In other action, a transfer of just over $800,000 from various Capital Transit Projects for the purchase of property for the new Valley Transit Project at the Mendenhall Mall is up for approval.
An ordinance appropriating over $1 point 5 Million in supplemental funding this fiscal year for various departments is scheduled for public hearing and a vote
There's nearly $621,000 in supplemental funding for this year for fleet and risk line items in another measure up for approval.
A contract award to PND Engineers, as okayed by the Docks and Harbors Board of Directors, for development of a Small Cruise Ship Infrastructure Master Plan is before the Assembly for approval.
A resolution up for action calls for the Assembly to approve the updated Parks and Recreation Master Plan.
The body is scheduled to receive updates on the proposed new city hall, annexation and the airport north terminal project.
The meeting is scheduled to convene at 7 p.m. in Assembly Chambers at City Hall.