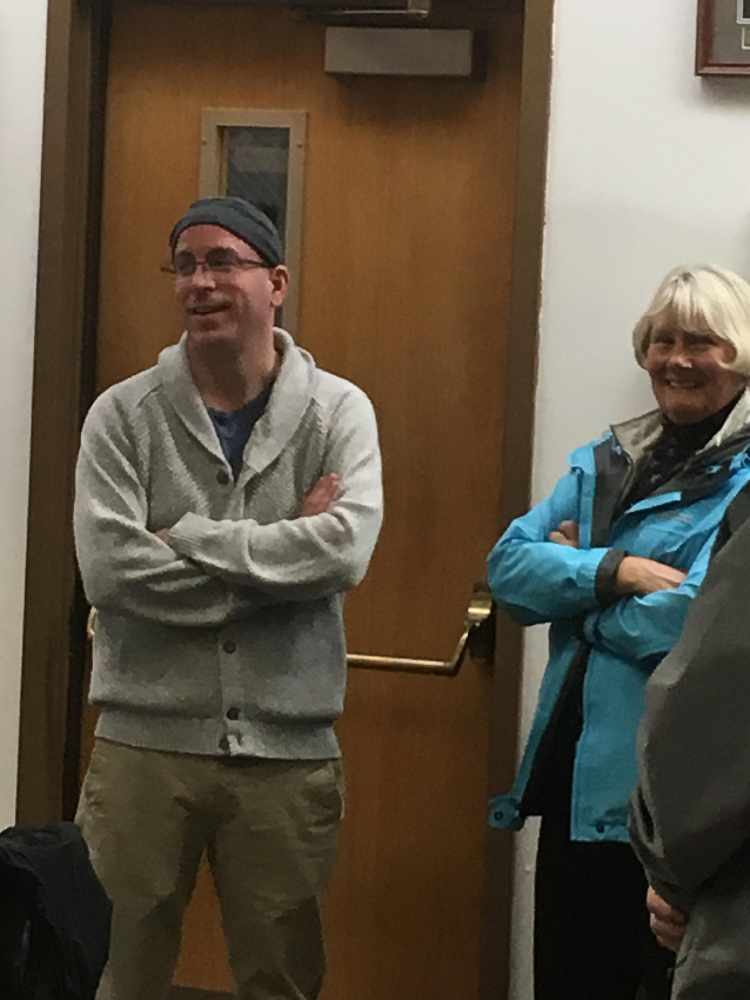 Wade Bryson awaits the results Friday
Juneau, Alaska (KINY) It took longer than expected but Wade Bryson is a newly elected Juneau Assemblyman.
After nearly 12 hours of work, election officials released the results of absentee, questioned ballots and early vote. Bryson who led after Tuesday's voting by 112 votes, hung on to defeat Garrett Schoenberger by 102 votes, 2,444 to 2,342.
The other results remained the same. Beth Weldon won the Mayor's race by 682 votes, 3,704, to Saralyn Tabachnick's 3,022.
Carole Triem defeated Tom Williams in another assembly race 4,218 to 2,679. Michele Bonnet-Hale was the top vote-getter in the Assembly district 2 race with 3,683 votes. Emil Mackey finished fourth with 1,908 votes and Don Habeger finished fifth with 1,814.
In the school board races, Elizabeth Siddon led with 5,311 votes, Paul Kelly had 4,389 and Kevin Allen 3,858. All three were elected without an opponent.
28.5 percent of registered voters cast ballots. The delay until 9:30 pm was mostly caused by new voters signed up by new PFD legislation.
CBJ clerk Beth McEwen said 41 ballots were rejected.
audio from Wade Bryson