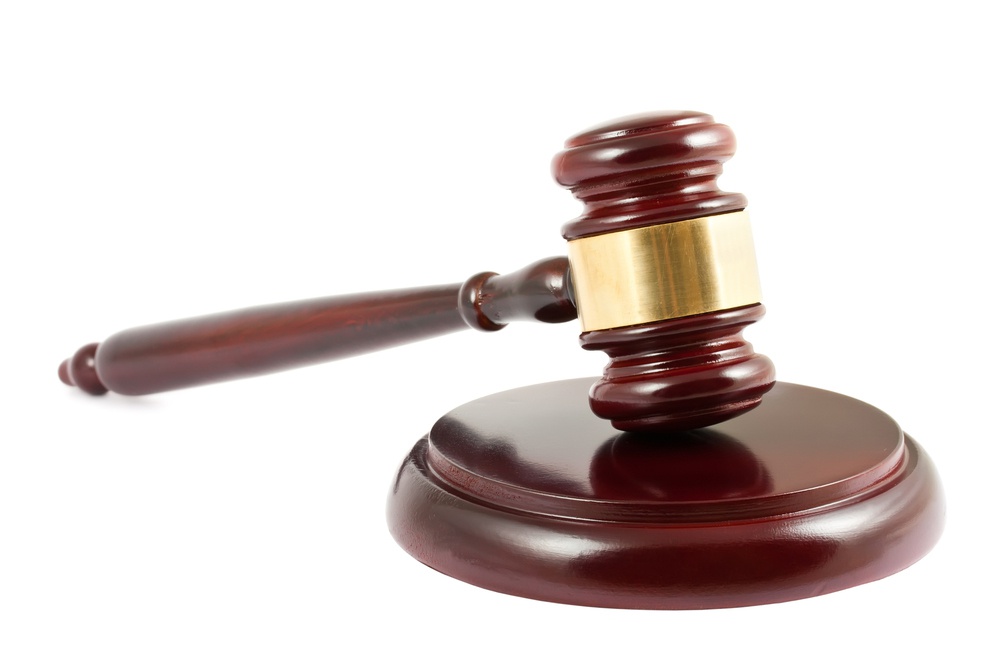 Juneau, Alaska (KINY) - Joshua Brown, 39 was charged with three charges of assault for stabbing a man during a beach party on April 22, 2017.
The case was prosecuted by District Attorney Angela Kemp and Mr. McCabe was represented by Assistant Public Defender Deborah McCaulay.
The two sides agreed to a sentence of eight years which was accepted by the Judge. Brown pled guilty to one felony charge of attempted assault in the first degree.
It was alleged that Brown stabbed Monte Nix, now 24, at a known party area on Thane Road.
Brown was originally charged with assault in the first degree with a weapon, two counts of assault in the second degree with a weapon and assault in the third degree. Those charges were reduced to the one count.
Ms. Kemp said the state involved a lot of moving parts. She said the state had some level of concern about the level of danger Brown presents. She said Brown had numerous prior felony charges on his record.
Kemp explained Nix did not have any memory of the incident. He had shown up at the party on Thane Road arranged by Mr. Brown. Nix created some kind of disturbance and chaos and became involved in other physical and verbal confrontations.
Kemp said the two men became involved in a physical altercation. She said Mr. Nix was ushered up to the road and Brown re-engaged him.
Nix suffered lacerations to his pancreas and is fortunate to be alive, Kemp added.
"These are a very serious set of circumstances and in light of all the issues from the state perspective it is a reasonable resolution."
Brown also faces warrants in Oregon and Washington.
Mr. Heidland said Brown was not dealt a very good set of cards in his life with a lot of trauma as a young kid, had parents with issues, lived on the streets at a very young age, and was diagnosed with mental health problems.
"It is a self-defense claim not an identity claim. Mr. Nix was being aggressive and starting fights but was really drunk," Heidland told the court.
One witness went on social media with photos and videos before paramedics arrived.
Brown claimed Nix pulled a knife on him. He said he made a bad decision.
"I made the wrong decision that night and I have to live with it for the rest of my life," he added.
Superior Court Judge Philip Pallenberg said a plea agreement is a compromise.
"Mr. Nix suffered a very serious injury, a witness said the blood flooded out like a faucet, you can't hear that without thinking how close he came to dying. There is only so much blood that can come out of a person."
He said a bad criminal history did not help Mr. Brown.
Brown was arrested several days after the incident at the Switzer Village Mobile Park, Police said.
Brown entered a guilty plea on March 20. Nix was hospitalized in Seattle but was able to recover from his injuries.
The investigation was handled by Juneau Police.
In another case Dion McCabe, 22, was sentenced to four years in prison, three years suspended, and three years probation. He was accused of leaving the scene of an accident with injury on August 10, 2017. He entered a guilty plea on February 25.
The crash injured Brian Watson and Dillon Smith. The original charges were leaving the scene of an accident involving injury, a Class C felony, and two counts of assault in the third degree causing injury with a weapon.
Ms. Kemp said McCabe was involved in the accident west of Lena Point. She said witnesses report the vehicle traveled an estimated 70 miles per hour. One of the victims suffered a broken back.
Judge Pallenberg also presided over the McCabe case.