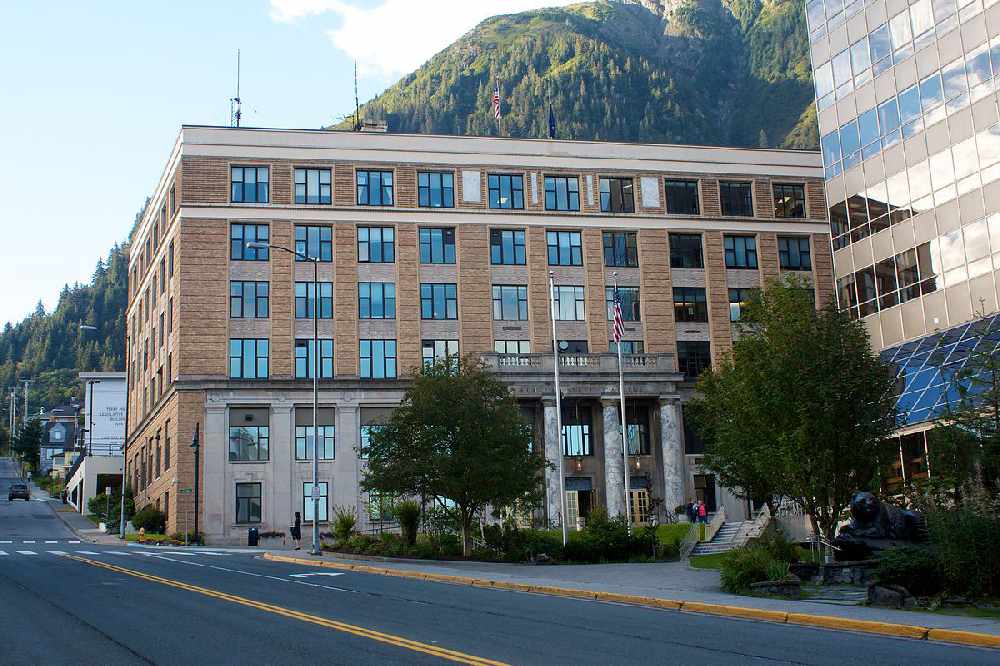 The Alaska State Capitol in downtown Juneau.
Anchorage, Alaska (KINY) - Senate President Cathy Giessel has signaled she will support the nomination of Rep. Josh Revak to the Alaska State Senate.
In an exclusive interview with News of the North, Giessel said she believes Revak will make a "fine" senator.
"I am supporting the nomination of Josh Revak," Giessel said. "I know him. I have had numerous conversations with him during the last legislative session in which [he] would come and ask questions about issues, how uniform rules work, things like that. I found him to be a very curious and diligent person, wanting to do the best for his district and for the state of Alaska. I think that he would make a fine senator."
Revak is an Army veteran. He currently serves District 25 in the Anchorage area. He was hired as Military and Veterans Affairs Liaison to Congressman Don Young in December 2009, where he worked for six years and moved to Alaska with his wife Marta and their two daughters Keilah and Sydney. In May 2016 was hired by Sen. Dan Sullivan where he worked for over two years spearheading issues in the Department of Defense and the Department of Veterans affairs.
The Governor failed in his nomination of Rep. Laddie Shaw to the seat when the Senate Majority voted 6-6 on the nomination.
The seat opened when Chris Birch passed away.