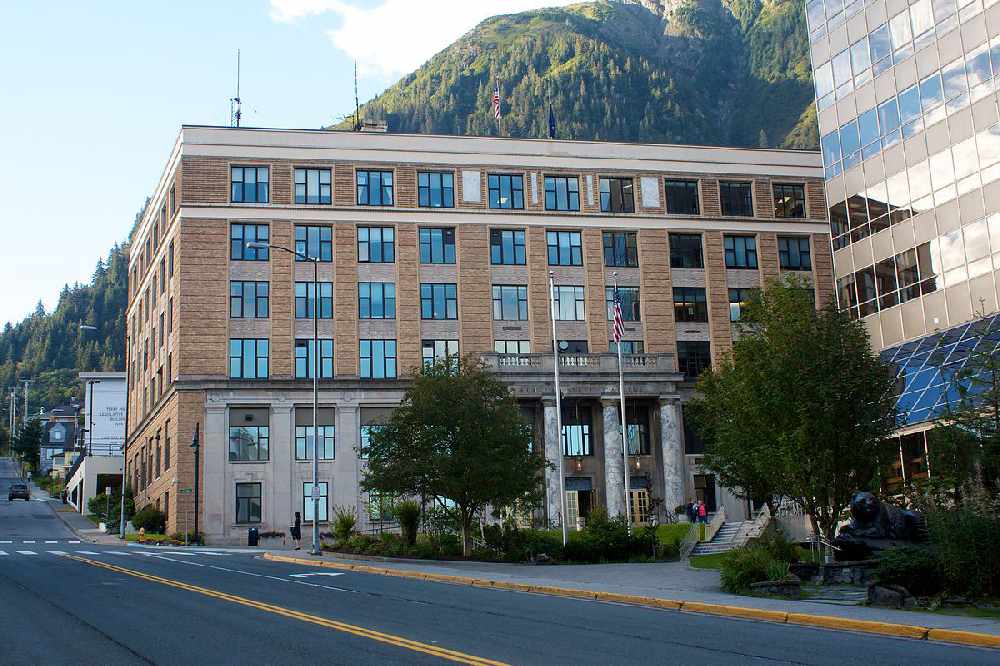 Juneau, Alaska (AP) - The Alaska Legislature plans to reconvene Monday, prodded by a lawsuit challenging the constitutionality of plans to distribute federal coronavirus relief funds.
The sole focus will be on taking action aimed at clearing up concerns about the funding, according to Senate majority communications director Daniel McDonald and a release from the House majority.
"We are doing our very best to approve badly needed federal funds to help Alaskans weather the economic storm caused by COVID-19," said speaker Bryce Edgmon. "We are working side-by-side in the Legislature and with the governor to get this done before the regular session ends at midnight next Wednesday."
Gov. Mike Dunleavy submitted plans for distributing federal aid dollars to the Legislative Budget and Audit Committee under a process set out in law. The process allows a governor to submit plans to accept and spend additional federal or other program funds on a budget item.
The committee signed off despite questions about whether use of that process was appropriate for some of the items. Some legislators argued the items in question should have been taken up by the full Legislature.
The lawsuit raises similar issues.
Lawmakers have been in recess since late March amid coronavirus concerns. A 90-day session limit set in law has passed but the constitution permits sessions of up to 121 days, a deadline that will be reached Wednesday. The constitution allows a 10-day extension if there is sufficient support for one.
The Legislative Affairs Agency and both House and Senate leadership are working on safety protocols for legislators, staff, and members of the media.