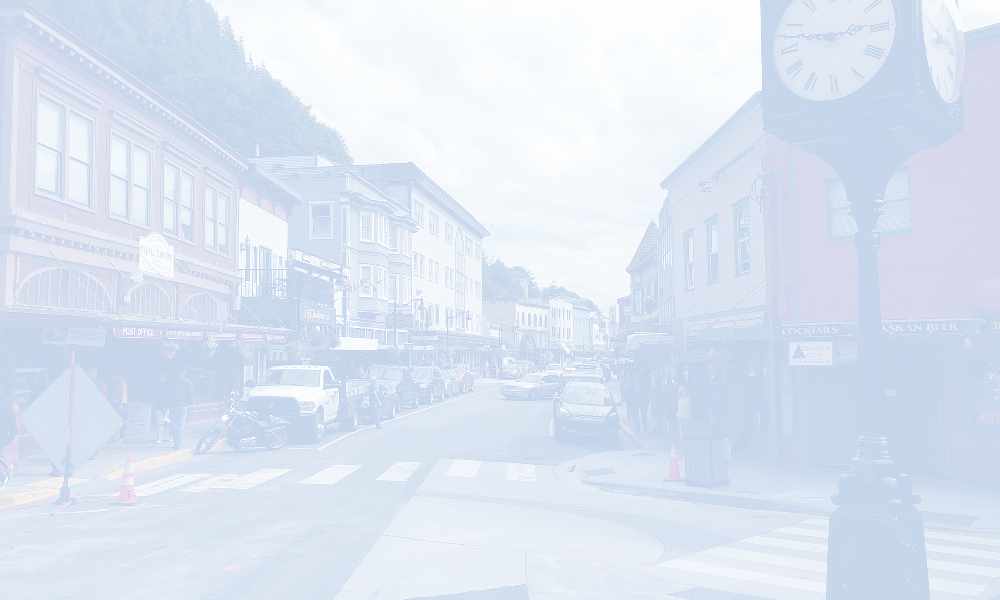 Featured image from the Blueprint Downtown website.
Juneau, AK (KINY) - Blueprint downtown holds a kickoff meeting tonight to discuss the future of Juneau's downtown area.
Pat Race, a business owner and who was recently a featured artist on election material, and Zane Jones, an architect with MRV who helped design the upcoming Eaglecrest Cabins, were on Capital Chat to promote the event.
Race says the planning efforts have actually gone on for years.
"It is really fun for ideas to evolve and take root. The more people who bring their ideas to the table, the more we can develop a collective vision for our community."
Jones says it is mostly an information gathering opportunity.
"We are going to have roundtable discussions. You can pick your passion and explain what you want to see in our city. You can talk about your dream or your complaints if you have them."
Organizers say they want to hear all the ideas and no idea is dismissed.
Pat Race says the downtown area has improved in recent years
"There has been a lot of great growth downtown and a lot of really impressive changes. All of that has come out of planning processes like these, so it is important that people come down and say this is what I like about our waterfront, the business areas, or what is liked about living downtown."
The meeting is from 6:30 to 8 pm at the Juneau Arts and Culture Center tonight. Jones and Race appeared on Captial Chat. For more information about the project, check out the official Blueprint Downtown website.