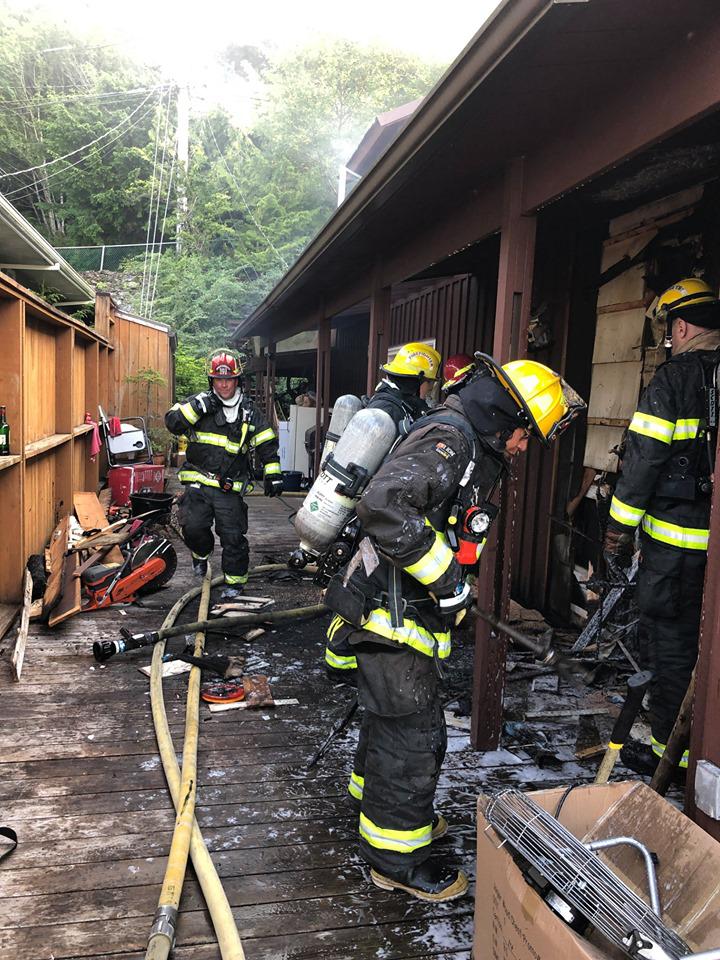 Photo credit to Ketchikan Fire Department.
Ketchikan, Alaska (KINY) - One firefighter was transported to Peace Medical Center and later released after a fire on Dunton Street.
Ketchikan Fire Department with mutual aid from the North Tongass Volunteer Fire Department and the South Tongass Volunteer Fire Department responded to a fire in the 1100 block of Dunton Street at 6 am Saturday.
Firemen said the occupants had evacuated the house prior to personnel arriving on the scene.
Crews said they found a fire on the wood deck and an adjacent house wall and smoke were showing from both the first and second story.
Firemen also attacked a fire in the eves of the home.
Firemen said it took about one hour to bring the blaze under control. Significant damage was reported to both the first and second floor.
Ketchikan Police assisted at the scene.
Firemen remind residents to be cautious with any type of outdoor burns due to the hot and dry conditions.