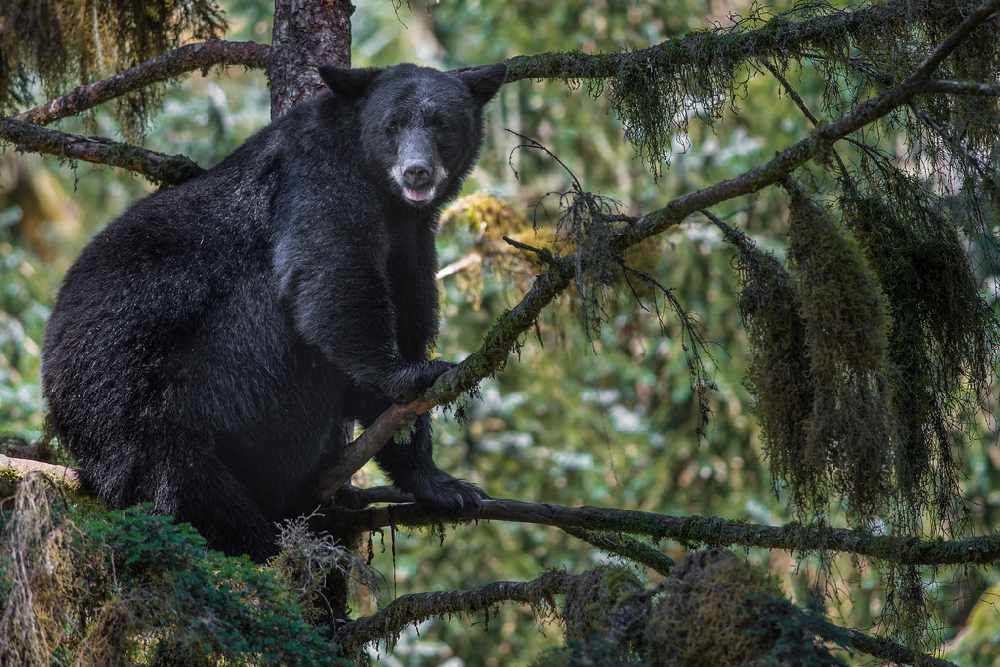 JUNEAU, Alaska (AP) — A black bear has destroyed a Juneau Pizza employee's car looking for food in a residential neighborhood, raising concerns from wildlife experts that the animal will have future encounters with people.
The Juneau Empire reported that Andrew Fairchild was woken up Friday around 3 a.m. by noise from his neighbors.
Fairchild said there was no pizza in the car, but the bear likely smelled the scent from his job.
The inside of the vehicle was completely destroyed, but the car is already getting repaired.
A Department of Fish and Game biologist said it is unclear if they are going to set a trap, but that the bear will likely be euthanized if caught.