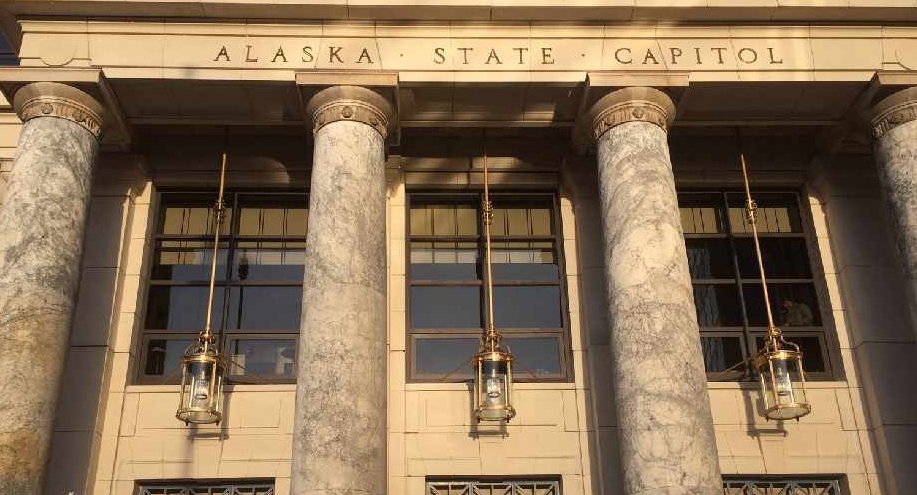 Juneau, Alaska (KINY) - The Senate State Affairs Committee took up a measure that seeks to repeal the initiative approved by Alaska voters in 2006 limiting legislative sessions to 90 days.
The constitutional limit is 121 days.
Committee Chair Mike Shower asked the sponsor of SB 126, Senator Gary Stevens, for his thoughts on overriding the will of the people.
"What are your thoughts on the fact that we would essentially be overriding the will of the people and we certainly have the legislative authority to do so we can, but I have gotten some questions on this bill, the specific last, well, the people passed it. So why would you override it?"
Stevens responded by saying that times have changed since the initiative was approved.
"I know the public that did tell us that they wanted us to get out there and in a shorter period of time in 90 days, but, it just has not worked and the public has really lost out on this process too, because they don't have us there to be their funnel to know what's going on to hear what's going on. And for us to fully represent them. We represent and, this enormous budget and enormous projects around the state. We've got these federal monies coming in that are not going to slow down for many years, and now we're talking about even at 121 days, so we may have to come back after that to deal with the federal money. So I think if we approach it properly, 121 days is adequate. It works. I know it's not what the public voted for, but that was in 2006 Times have changed," Stevens answered. "From 2016, now we are now responsible for not only the largest budget in the state, but also the largest fund in the Permanent Fund. That's an important thing to realize that we need to need to make sure that we are there and the mining the state's business and washing up what's happening so I appreciate the public did pass that 2006, but we're considerably different now as a state than we were at that time."
Senate Bill 126 was held by the committee Senator Shower said amendments are due by Monday.