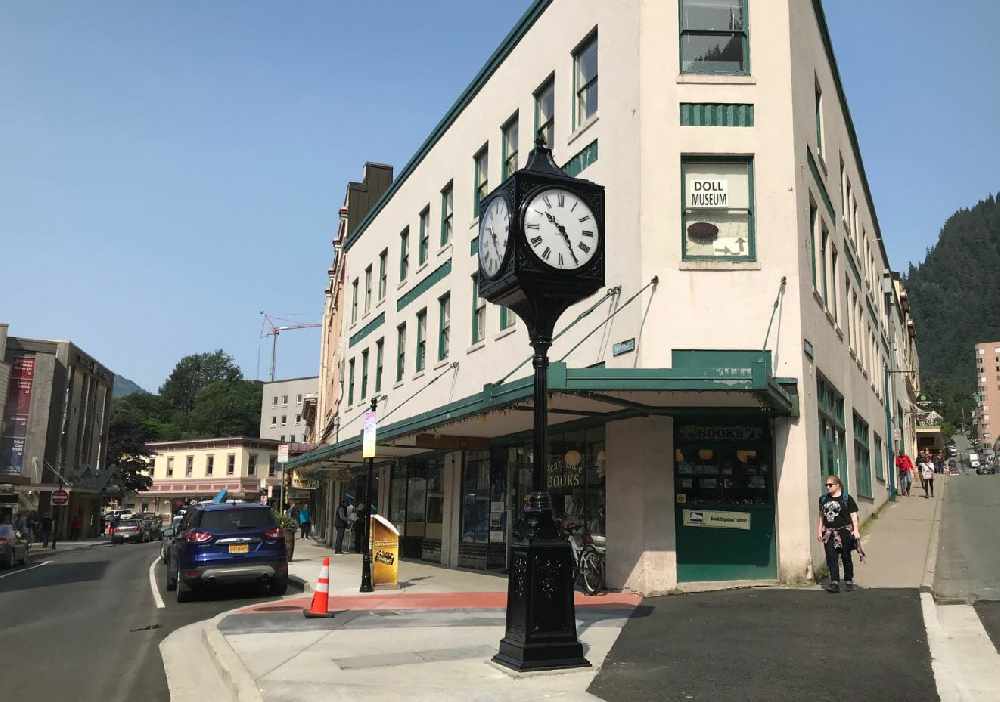 Juneau, AK (KINY) - In case you hadn't noticed, the iconic downtown Juneau clock post was reinstalled over the weekend.
According to an update from the CBJ, the clock was dismantled, sandblasted, given a new paint job, and was reinstalled on Friday. The clock was also given LED lighting on the four clock faces and moisture control functions. Most of the work was done by Bill Shattenberg at Anchor Electric. Work on the clock was done as a part of the Downtown Street Improvements Project.
Construction on the rest of the Front Street/Franklin Street intersection is expected to be completed this fall.