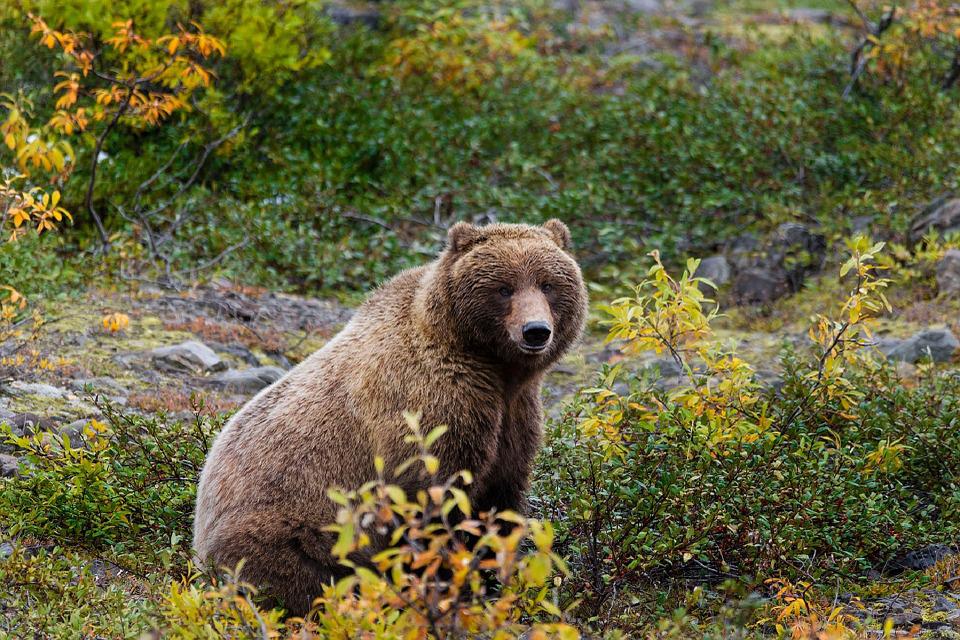 Stock image of a brown bear in Alaska, courtesy of Max Pixel.
Juneau, Alaska (KINY) Three bears mauled 18-year-old Anthony Montoya from Hollis, Oklahoma on Monday morning while at a remote site on Admiralty Island. Hollis residents reflected on his life.
Ken Marsh, a spokesperson for the Alaska Department of Fish and Game, said there were no witnesses to the mauling at the Hecla Greens Creek Mine.
The investigation into the matter is ongoing. An autopsy report is also pending. The incident was previously reported on.
Montoya had left a group to go to a nearby water pump site. When he didn't return, other employees went to look for him. Workers said Montoya and the bears were about 35 yards away from them and that the work site was noisy at the time.
All three of the bears (a sow and two cubs) were subsequently killed before authorities arrived.
According to Oklahoma City News 4, Montoya had just graduated from Hollis High School last May and had just visited his hometown. The football team will honor Montoya before Friday's homecoming game.
One of his former coaches, Trent Shelby, said everyone knew him, "Most kids that leave here and go to a nearby town and you're proud of them. This guy got all the way to Alaska. It is hard to wrap your mind around somebody getting killed by a bear."
Shelby gave Montoya the nickname, "Shark Bait", named after a Finding Nemo character who was kind an underdog of the animated film.
Montoya played several sports for the school, but was a little guy, standing only about 5'3" tall and weighing 120 pounds. He was beloved by the entire town of Hollis. He had a rough upbringing and lost his mom last year, but the town kind of adopted him.
Regan Hightower coached Montoya in track, "We did our best to protect him. He had a lot of obstacles to overcome and he truly defied the odds."
Friends said Montoya had planned to leave Alaska soon to pursue another career.