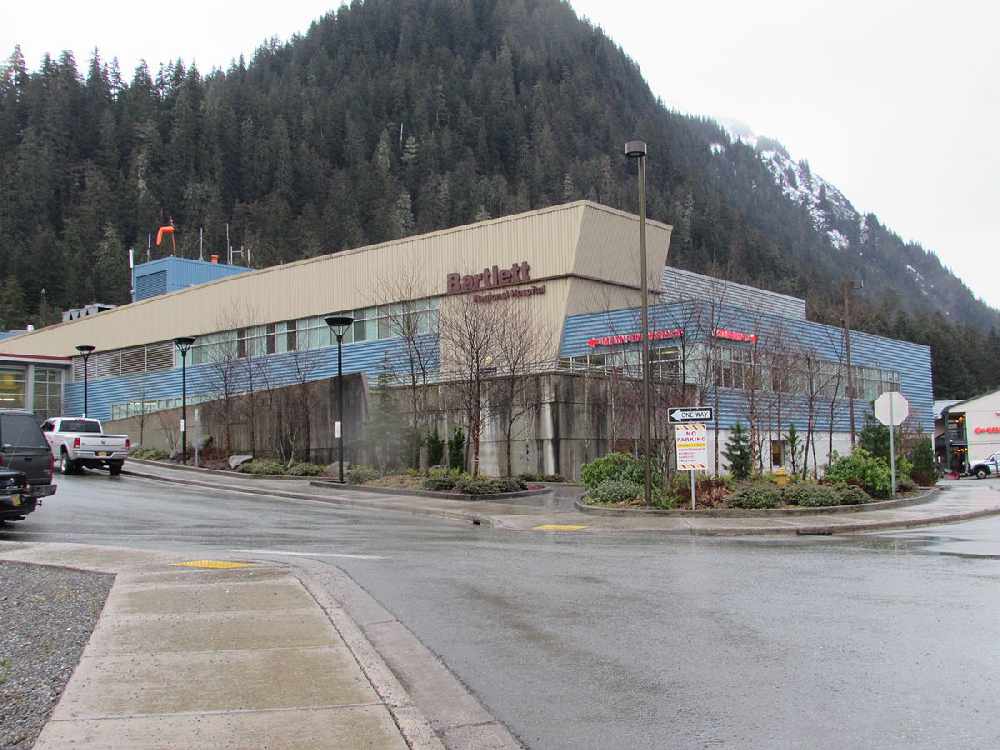 Bartlett Regional Hospital in Juneau.
Juneau, Alaska (KINY) - The Bartlett Regional Hospital visitor policy is being altered as the facility reinstates some elective surgeries and essential services.
Effective 6 a.m., Monday, May 4, patients will be allowed to designate one visitor.
It is the expectation of Bartlett Regional Hospital that all visitors remain in the patient room or designated patient treatment area. All visitors are required to comply with the universal masking policies set forth by both state and local regulations while in the hospital.
The cafeteria will be open to any approved visitor during normal business hours as long as they are wearing a visitor armband. Social distancing will be required at all times while accessing the Café.
There are exclusions to the policy, notably the significant other or partner to a laboring mother, the legally authorized representative of a protected or high-risk patient, an impending death unless COVID-19 infection is likely cause of death or law enforcement.