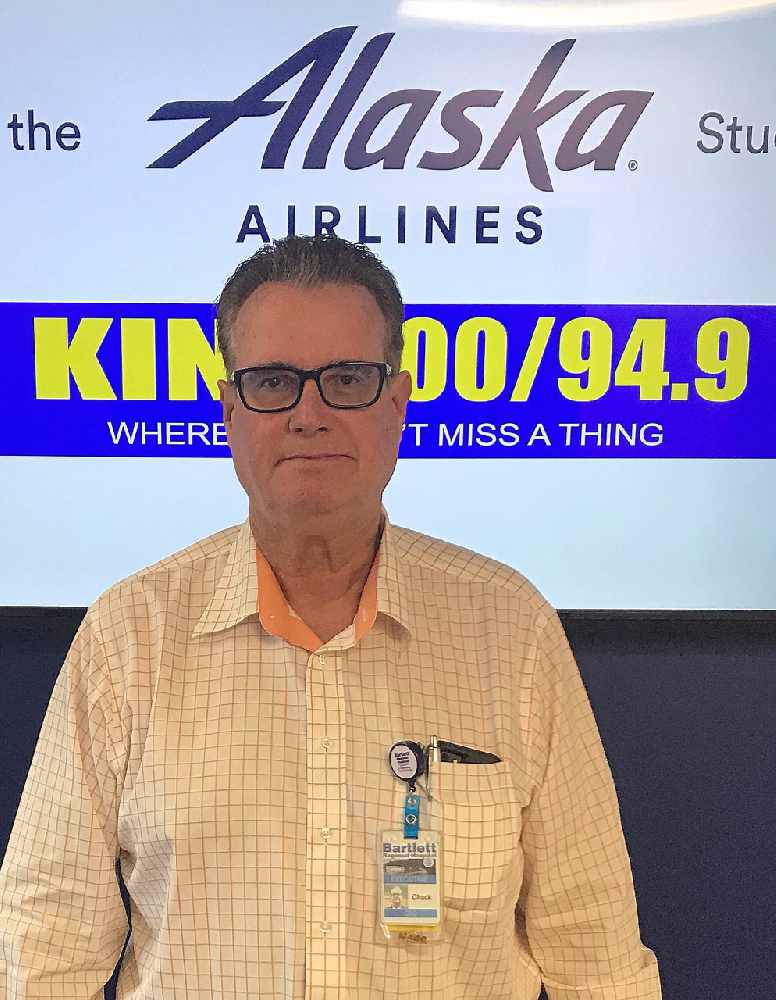 Bartlett Hospital CEO Chuck Bill.
Juneau, Alaska (KINY) - Bartlett Hospital CEO Chuck Bill announced he would retire effective February 5, 2021 at the Bartlett Hospital Board of Directors meeting Tuesday night.
In a memo obtained by News of the North, Mr. Bill said he was excited to make the announcement.
He wrote the date of the retirement could change based on discussions with the department of human resources and the hospital board.
He said he and his wife Sue have loved their time in Juneau and the friendships they have developed here.
"Personally, I have really enjoyed and valued working with all of you. Bartlett is blessed with an amazing group of dedicated and talented healthcare workers," he wrote.
Bill, who has worked for over 50 years in the health care field, said the staff at Bartlett was the best he had ever worked with.
Bill also spoke highly of the direction Bartlett is taking, "I feel like I am leaving the organization in a very strong position, with a solid, talented staff and an excellent financial position. We also have a well defined strategy for the future."