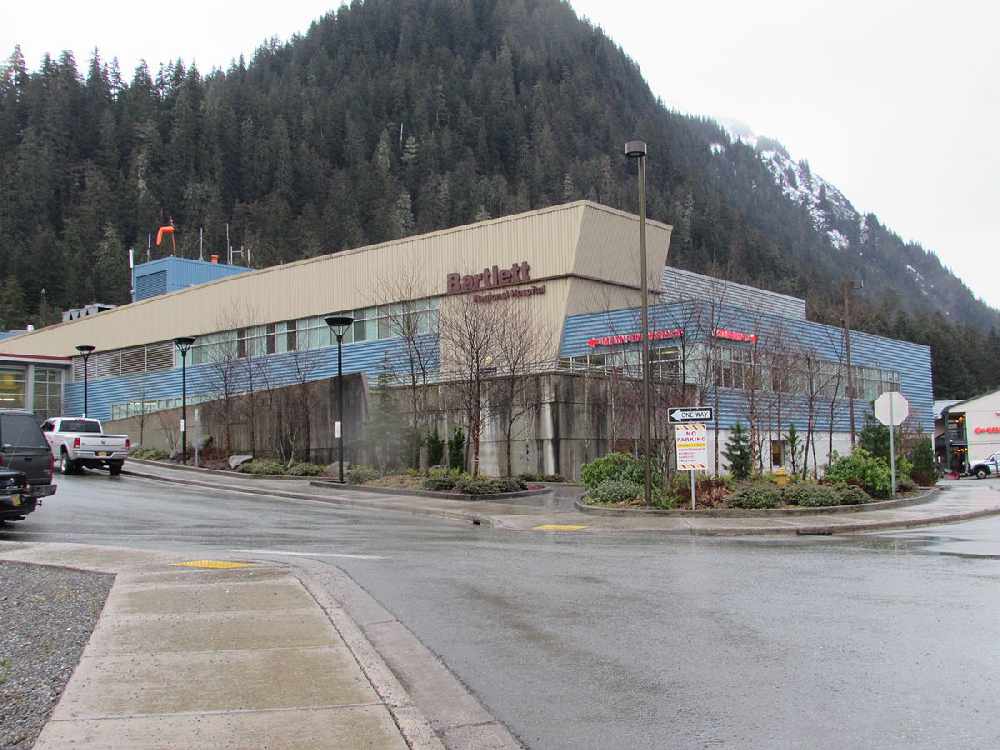 Juneau, Alaska (KINY) - As part of a plan for the possible arrival of the first local cases of COVID-19, Bartlett Regional Hospital is restricting access to the hospital and screening visitors for symptoms of respiratory illness.
The action is being taken in the interest of mitigating the possibility of community spread of the coronavirus, effective immediately and until further notice.
Patients seeking care in the Emergency Department will now enter a triage tent where they will be asked a set of screening questions by Bartlett staff. "Anybody who presents for care in the ED will stop at the tent and be screened appropriately," said Chief Nursing Officer Rose Lawhorne, RN.
The front entrance and the Emergency Department will be the two public points of entry 6:00 a.m.-8 p.m. Monday through Friday. During all other hours, the Emergency Department will be the single point of entry. All patients presenting for care will be screened appropriately at the tent and directed to appropriate care areas. Non-patient visitors will be asked screening questions.
If visitors do have symptoms or screen positive according to the questions based on guidelines from the Centers for Disease Control, a determination will be made on if a test is acutely needed or can be deferred. "Any non-patient visitor who screens positive, unless it's extenuating circumstances, will be asked to leave," added Lawhorne.
"If you think you have been exposed to the virus and are experiencing symptoms, including cough, fever, and shortness of breath, the first step is to stay home and call your healthcare provider to determine if screening for COVID-19 is recommended," said Emergency Department Director Kim McDowell, RN. "If you cannot manage your symptoms, we'd be happy to see you. But the more people that can treat at home and stay at home, the better. That helps us be more available for acute cases that potentially could come in."
"We are taking every precaution to take care of our community members and ask them to please follow what the CDC is recommending: good hand-washing, social distancing, and avoid travel that is not absolutely necessary. Avoid large crowds and take care of yourself, be healthy," said Lawhorne.