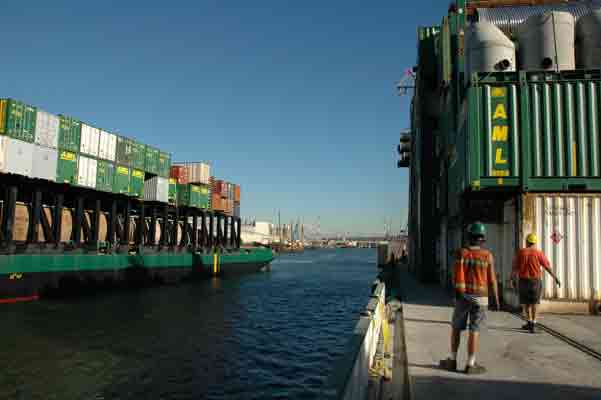 Courtesy photo from Alaska Marine Lines.
JUNEAU, Alaska (AP) — Alaska's largest barge operator has announced an increase in prices starting next month.
Analysts say the hike could lead to higher prices for groceries and other consumer goods in the state next year.
CoastAlaska reports that Alaska Marine Lines posted a notice saying prices would rise 5% on all of its routes including southeast Alaska, the Aleutian Islands, and Prince William Sound.
The company is a subsidiary of global shipper Lynden Inc. of Seattle. Alaska Marine Lines Director of Pricing Margretta Grace said in the notice to customers that the price increase is scheduled to go into effect on January 31.