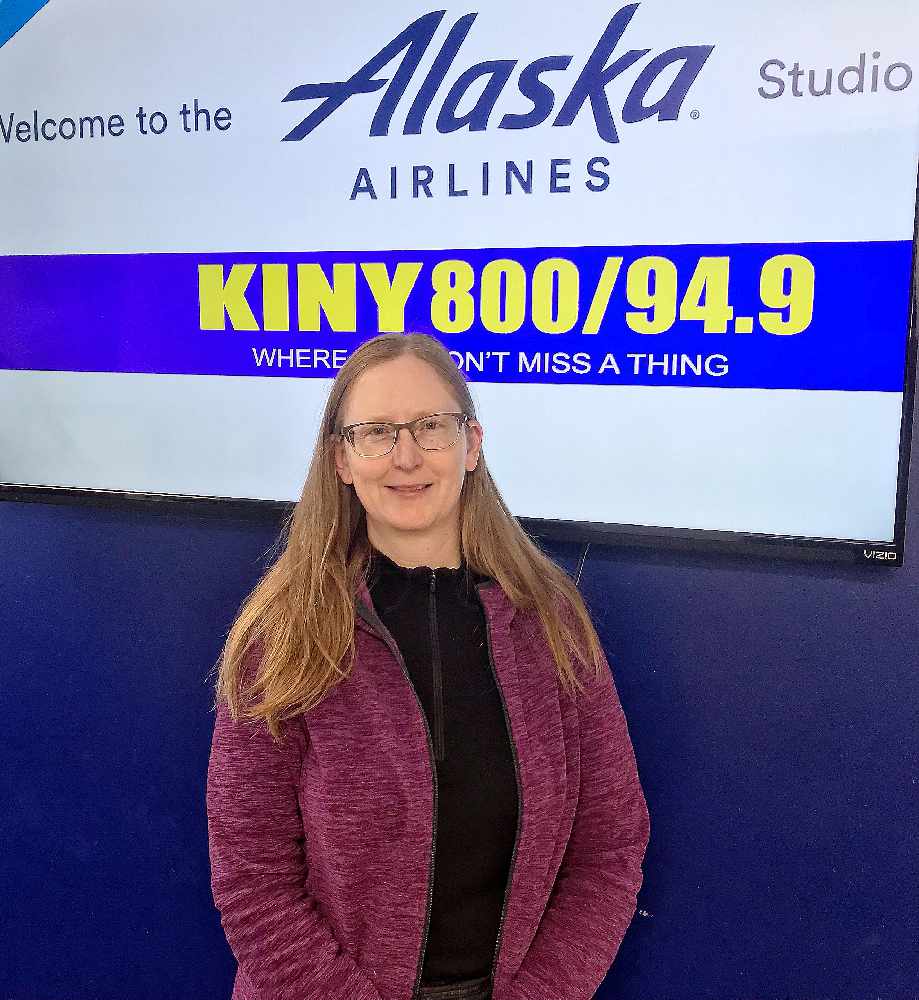 Assistant Mendenhall Glacier Visitor Center Director Laurie Lamm announced the appointment of Barbara MIranda as the new permanent director while a guest on Action Line
Juneau, Alaska (KINY) - The appointment of a new director at the Mendenhall Glacier Visitor Center was revealed on Wednesday's edition of Action Line
Laurie Lamm, who has been serving as acting director since the retirement of John Neary last year, was asked about the status of an appointment. She said there is now a permanent director in place. "She's been in place for almost a month now. Her name is Barbara Miranda and she's had quite a journey to hit the ground running right in the middle of closing down for COVID, but she's doing a fantastic job." Lamm is now back working in her assistant director position.
Miranda has been living in Juneau and has experience in Gustavus. She is a former mayor of Gustavus and worked as an outdoor recreation planner and wilderness coordinator for the National Park Service in the Northern Lynn Canal community.
In the meantime, Lamm was asked how the visitor's center is preparing for a visitor season when the start date is unknown due to the pandemic. "That is definitely a challenge. It's hard to know what to do when you don't know when the crowds will arrive."
The facility is closed due to the pandemic and will remain closed until further notice, according to Lamm. "So with that closure, we're not bringing on our temporary, seasonal staff and we're just taking care of all the behind the scenes work, maybe a little extra deep cleaning and just catching up on projects."
She added that its hard to know when to bring on the seasonal workers so they are just watching and waiting to see how all this progresses.
When asked how a delayed opening would impact their revenue stream, she said the visitor center operates primarily on the sale of season passes. "That is very much part of supporting our operations, so it this goes for the full summer, it will be a pretty good hit to our revenues."