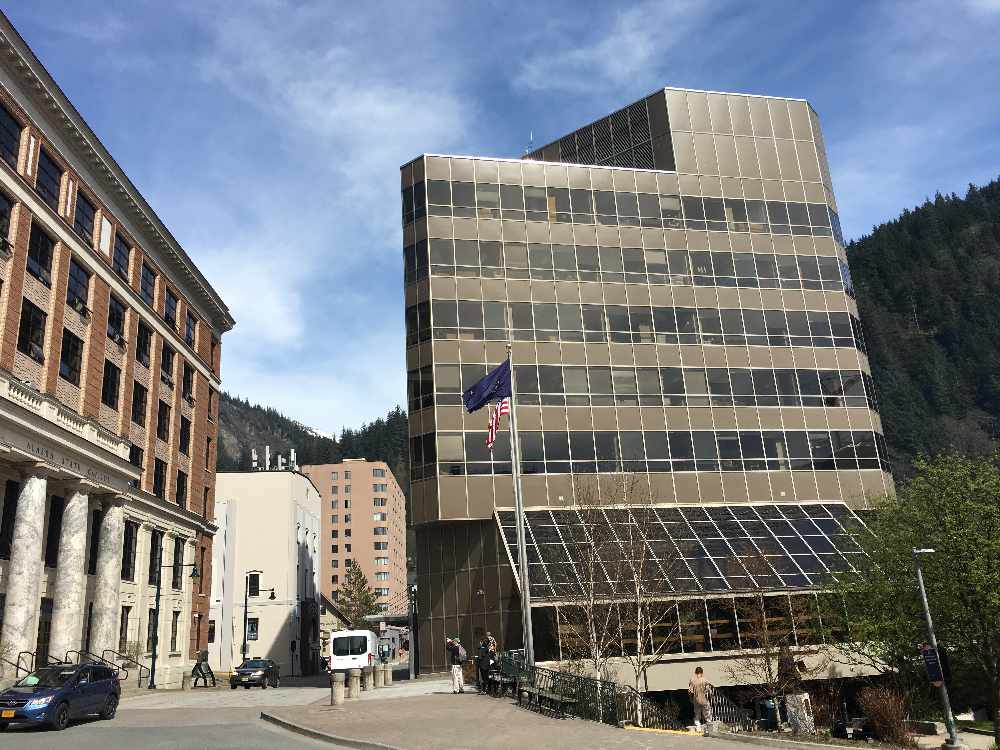 The Dimond Courthouse in Juneau.
Juneau, Alaska (KINY) - A Juneau man charged with Sexual Abuse of a Minor in the First Degree received a reduced bail on Monday in the court of Judge Phillip Pallenberg.
Trevor Niehaus, 22, is accused of the sexual assault of a juvenile, who was under the age of 13 at the time.
Court records indicate the allegations occurred in December 2018.
The victim is now 13 years old according to prosecutors. An indictment was filed Aug. 29 in Superior Court. According to court documents, authorities served the warrant on Sept. 4.
Niehaus' bail was reduced from $25,000 to $5,000 cash and constant third party supervision, along with electronic supervision. He is also to be at home between 8 p.m. and 7 a.m. every night. He is also not allowed to use social media. Any other online use must also be monitored.
Niehaus is also prohibited from being at the Juneau Racket Club.
Judge Pallenberg cited the need to protect the victim and her family, as well as any possible future victims, in making his decision.