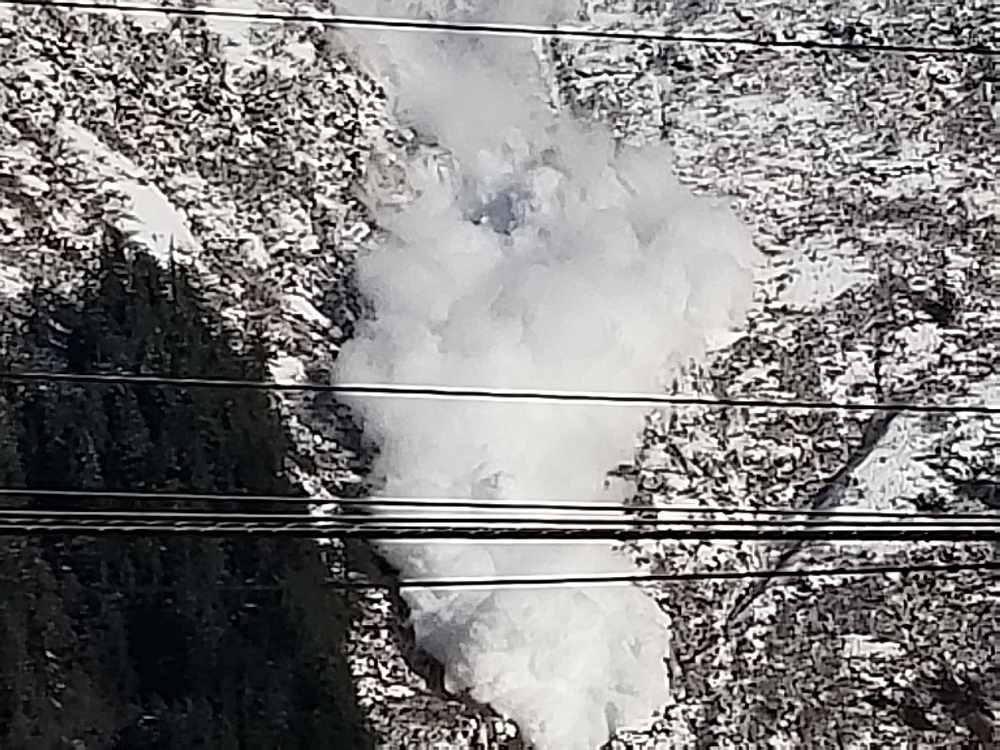 Juneau, Alaska (KINY) - With the recent snowfall around Juneau, the risk of avalanches has started to increase. Tom Mattice, the Emergency programs manager and avalanche forecaster for the City of Juneau, has started collecting data on that risk.
"We started over the weekend we're still gathering a lot of fieldwork, there's really not much danger in the urban environment but conditions are starting to build around the region and we're starting to track that weakness and share it with the public," said Mattice.
So far most of the danger seems to be higher up,
"You know, a lot of our lower areas still have a lot of anchors, there's not a lot of snow, there's not a lot of coverage. So those brushes and rocks and trees, they help to hold the snowpack in place. But if you get a pile of areas that are steeper than the areas that are more wide open with more continuous snowpack, especially around rocks and things like that, we're starting to see quite a bit of weakness in the snowpack. We've seen natural and human-triggered avalanches in the last week or two. And with this new storm coming in and increased temperatures and increased snowfall, we'll see probably an increase in activity," said Mattice.
Mattise also offered this advice for anyone who is planning on going into avalanche country,
"You know, you just don't know the avalanche zones with the intention of playing unless you're having an avalanche transceiver, your probe, and your shovel, as well as a partner who's trained and how to use it. Everybody should be practicing with the rescue equipment this time of year. And everybody should be thinking about taking avalanche classes. You know the forecast is for the urban environment, but if you were going to go out and dive into chutes and skied steep slopes, you need to be taking avalanche level ones and greater level courses on your own so you can make your own decisions. snowpack is incredibly variable from location to location, and no forecast is ever going to take the place of a decision-making process that you own yourself," said Mattice.
Tom Mattise in an interview with News of the North.