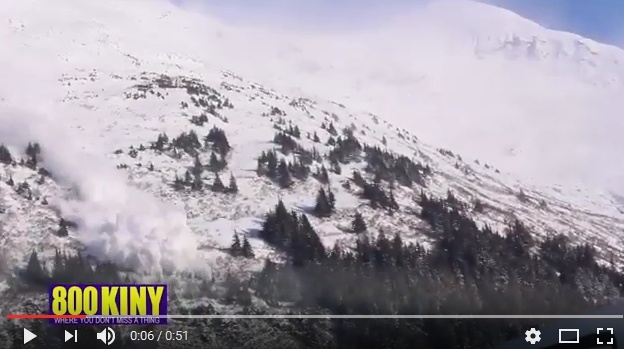 Juneau, Alaska (KINY) - The Alaska Department of Transportation and Public Facilities reports that avalanche danger above Thane Road is high due to the heavy snowfall and strong winds at higher elevations.
The department says there is an increased possibility of an avalanche reaching the roadway. Residents are reminded to obey warning signs along the road and not to stop or park in the avalanche zone.
If an avalanche blocks the road, the department says it is unlikely crews will be able to safely remove the debris until the hazard can be minimized. It says Thane residents should be prepared for an extended closure in that case.
The latest urban avalanche advisory issued by the CBJ Emergency Management Office describes avalanche danger as high.
The department advises residents to check with the CBJ emergency management website for details about personal and household preparedness.
https://juneau.org/emergency/personal-and-household-preparedness