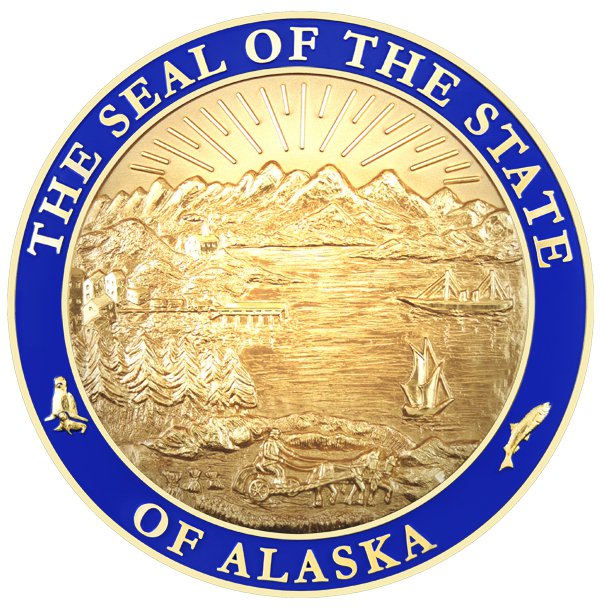 Anchorage, Alaska (KINY) - Alaska Attorney General Treg Taylor joined a 20-state coalition that is suing the Biden Administration over a new Department of Homeland Security (DHS) program that unlawfully creates a pathway to citizenship for hundreds of thousands of migrants annually.
This article is from a press release containing information that comes directly from the State of Alaska.
Led by the Attorney General of Texas, the complaint was filed this week in U.S. District Court in Texas.
The DHS program would establish a new visa system that would allow for up to 360,000 migrants from Cuba, Haiti, Nicaragua, and Venezuela to be "paroled" into the United States every year.
The program established by the Department fails to meet established limiting factors.
The complaint states "Congress has directed that parole may only be granted on a case-by-case basis, and even then, only for "urgent humanitarian reasons or significant public benefit."
"While most Americans had ancestors move to America as immigrants, this program is troubling. Opening the borders with few checks on who is entering our country is opening more pathways for the drug cartels and worsening our nation's crisis of opioid addictions and deaths by fentanyl," said Alaska Governor Mike Dunleavy.
The flow of unlawful immigration not only affects the border states of Texas and Alabama and other destination states.
Alaska has approximately 5,000 to 11,260 migrants living illegally in the state with a cost to the State of more than $72 million a year. If more arrive, the costs of the State's healthcare system will increase, the complaint states.
"Lawful immigration played an important role in the emergence of this great country and continues to play a vital part. But this DHS program oversteps the boundaries laid out by Congress on who may be granted immigration status," said Alaska Attorney General Treg Taylor. "A third of a million additional immigrants entering the country each year will stress the health care and supportive programs of our states."