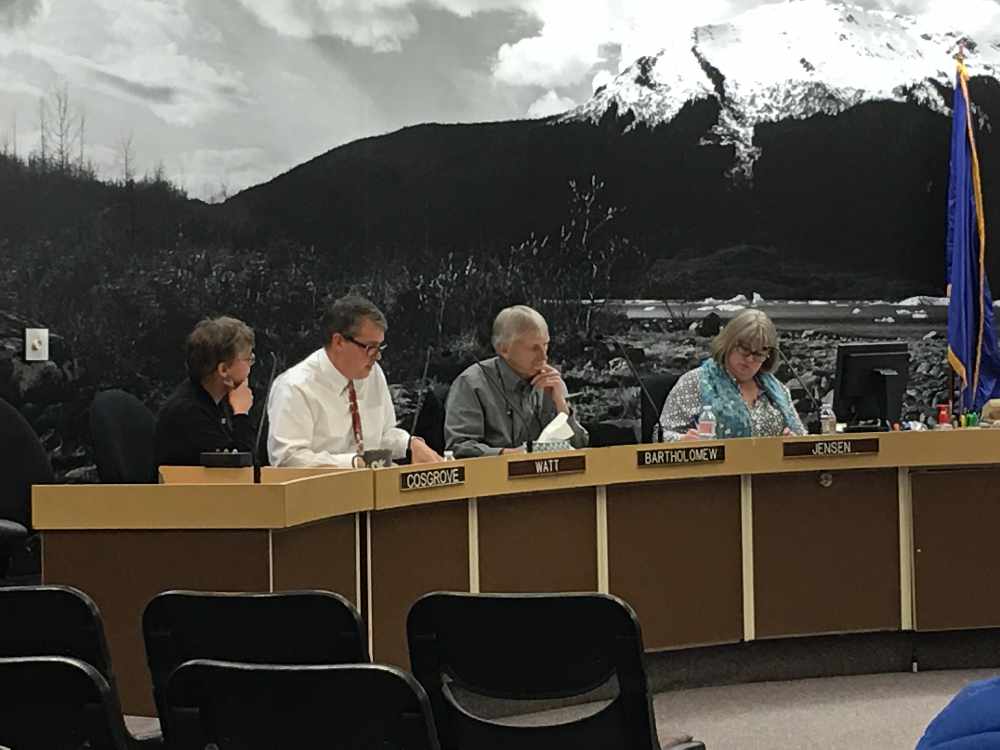 Juneau, AK (KINY) - The board spent a significant amount of time trying to work out what a possible purchase of Alaska Electric Light & Power would look like and what the benefits to the city that could potentially have.
What sort of appeal does the municipality owning a utility company have? We posed that question to City Manager Rorie Watt.
"We've had a lot of interest from the public and the benefits would be in debate for sure. I think there is some concern that the Regulatory Commission might not be able to look out for our interests with regards to potential increases and rates in the future."
"Whether that fear is accurate or not, that remains to be seen. There's always an interest of local control. So anytime you have change the public responds and asks questions about local control and so having the company owned by a parent company out of the country raises that concern of course. Whether you can mitigate that by participating differently is a really good question. So I think those are the big issues that we've heard from the public."
We then asked Watt about the next steps in this process looks like.
"We'll follow the RCA process. So what we learned tonight was that they are restarting that, so I think that means that there's time for the the public to engage. The assembly asked us to follow up on a little more information so that we can understand some of those details and we appear to be on no timeline that makes us need to proceed hastily, so we'll gather more information and be back in a future committee meeting."
There was also an update on the state of the Eagle Valley Center, which is now taking reservations via phone. Day use is $250, while staying overnight is $375. The center holds a meeting room for 24 and an upstairs that sleeps 12. Those looking for more information can call 586-5226.
The city has also seen an increase in sales and property tax revenues. Property taxes are up $84,000 over projections. Sales Taxes are at $46.6 million, about $1.4 million more than expected for the current fiscal year.
Tax Revenues are about $2.6 million more than expected for the 2018 fiscal year.
The next Finance Committee meeting will be held on December 13th.