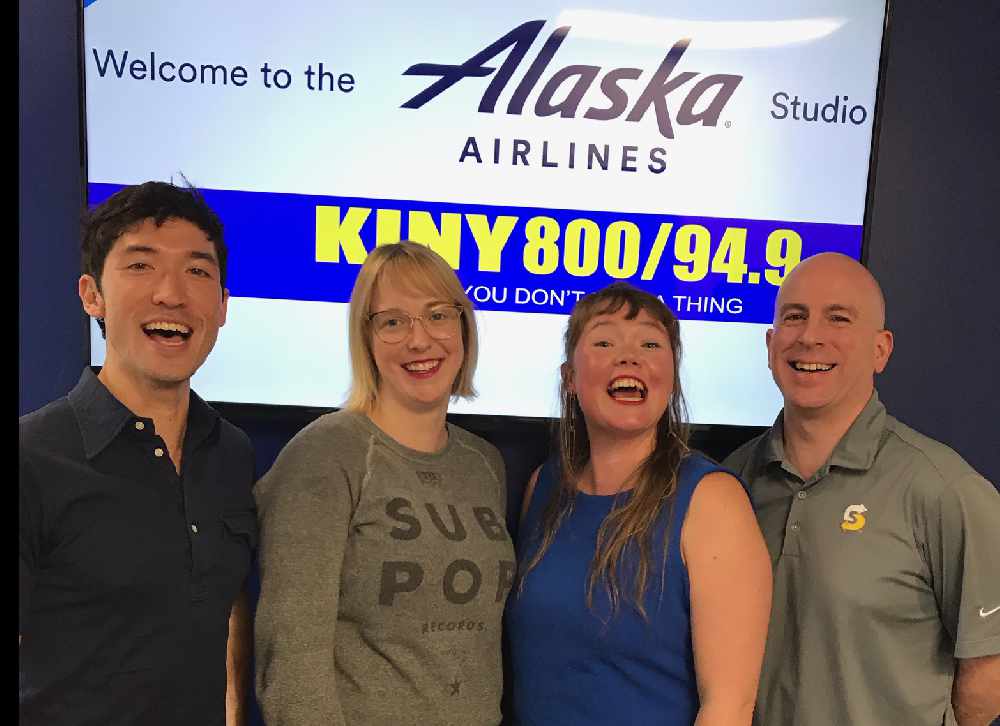 Juneau, Alaska (KINY) - The four candidates for local Assembly were on Action Line together Monday and were asked about the ordinance up for action at this evening's regular meeting of the Assembly that appropriates $4.5 Million for a grant to build a new arts and culture center.
Wade Bryson is running unopposed for his District 2 seat. Carole Triem is unopposed in her bid for reelection to her areawide seat. Alicia Hughes-Skandijs and Greg Smith are vying for two District 1 seats. One is for a three-year term and the other for one year. Hughes-Skandijs was appointed to fill out the term of Jesse Kiehl when he was elected to the State Senate. The three-year seat is the one currently held by Mary Becker who is term-limited after serving three terms.
The candidates were asked why the ordinance is up for action now two weeks in advance of election day where voters will be asked for their opinion on a funding a grant for the new JACC.
Triem said they were talking amongst themselves earlier. She believes it's a housekeeping ordinance to correct some issues. She said it's not actually approving anything ahead of the vote. It's just a matter of getting their ducks in a row, she added. When host Pete Carran said "people could be confused by that, Triem said they have been confused by it.
Hughes-Skandijis thought that because the Assembly was making changes to the language on how it would appear on the ballot at such a late stage, they had to follow our pubic process to make sure it's really clear.
She said this ordinance would not put the Assembly on record as spending the funding in advance. They would not do that, she said. In that case, she added that there would be no point in having an advisory vote.
Smith said he was glad the other three candidates were "schooled up on it." He figured further Assembly action would be needed before the funding is granted.