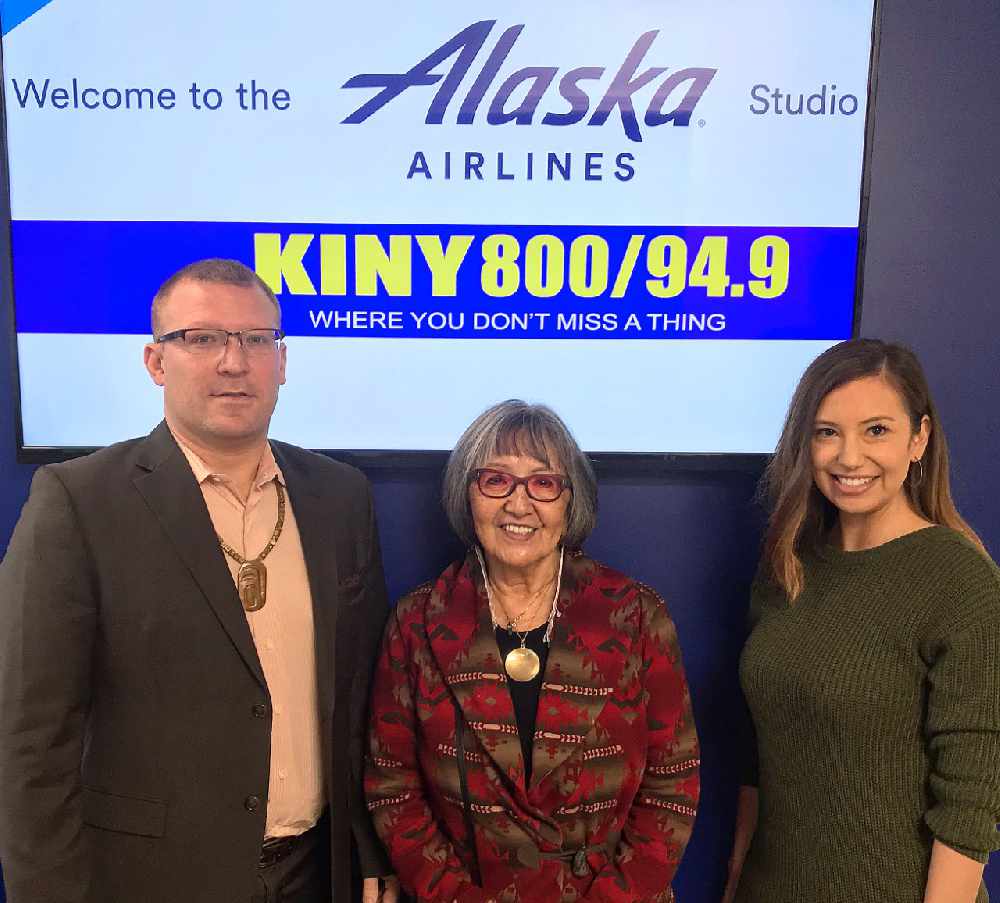 (Left to right) Sealaska Heritage Institute Chief of Operations Lee Kadinger, President Dr. Rosita Worl, and Operations Officer Carmaleeta Estrada
Juneau, Alaska (KINY) - The Sealaska Heritage Institute is off and running on phase two of its goal to make Juneau the Northwest Coast arts capital of the world.
Phase one was the construction of the Walter Soboleff Building.
The institute's president, Dr. Rosita Worl, said on Action Line that they found that they didn't have the space for all of our art programming. "So one day I was standing at my window and looking across at that Sealaska parking lot and saw our Sealaska arts campus there."
Dr Worl said the the campus will definitely complement the Walter Soboleff Building in terms of the art.
The campus, which will encompass approximately 6,000 square feet, will house indoor and outdoor space for artists to make monumental Northwest Coast art pieces, such as totem poles and canoes; classrooms for art programming and instruction in areas such as basketry and textile weaving and printmaking; and space for performances, Native art markets, an art library, artists-in-residence, faculty, and public gatherings. Instruction will be offered for both non-credit and credit for students seeking art degrees through SHI partners, the University of Alaska Southeast and the Institute of American Indian Arts. It will also have capabilities for distance learning.
The campus will include a totem pole and five monumental bronze masks representing Alaska's major cultural groups called "Faces of Alaska." The street and plaza will also include artistic designs tying them to Heritage Square.
Lee Kadinger, the institute's chief of operations, said the construction cost is estimated at $12 Million. He added they've raised about seventy percent of the cost already. That amount includes a $5 point 5 million federal grant.
People can donate to the effort by going online to www.sealaskaheritage.org/artcampus
Dr. Worl hopes construction can start in time for Celebration 2020 that starts June 10. Kadinger estimates it will take approximately 14 to 16 months.
A related goal is to have Congress designate Northwest Coast art as a national treasure. Dr. Worl says that is being pursued now.