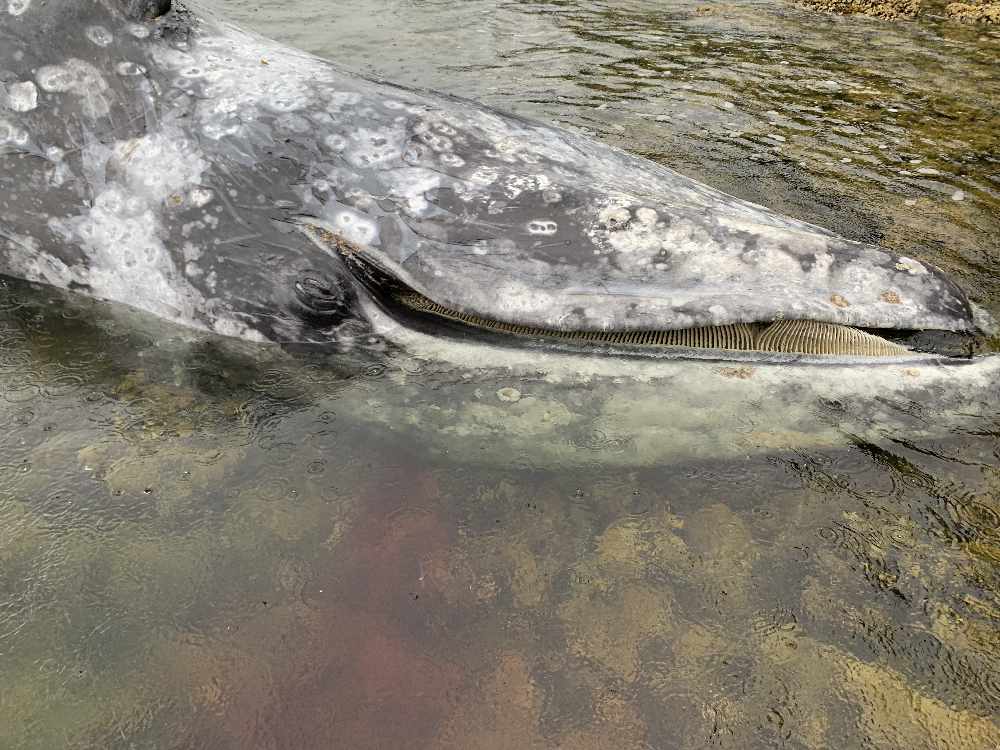 Photo credit to Ceona Koch
Wrangell, Alaska (KINY) - NOAA fisheries got a tip from a fisherman, followed up, and located the dead gray whale Monday.
Spokesperson Julie Speegle said the fisherman said that he found a dead gray whale floating while out fishing over the weekend. This is the 8th dead gray whale in Alaska this year.

Tuesday morning NOAA received a report that the dead gray whale was beached between Wrangell and Channel Island. Efforts are underway to have the whale secured to the beach by tying it off. NOAA Fisheries is currently assembling a team to perform a necropsy (animal autopsy) later this week.
If a member of the public sees a marine mammal in distress or stranding please report it immediately by calling NOAA's Alaska Marine Mammal Stranding Hotline at 877-925-7773. Include location and photos, if possible.