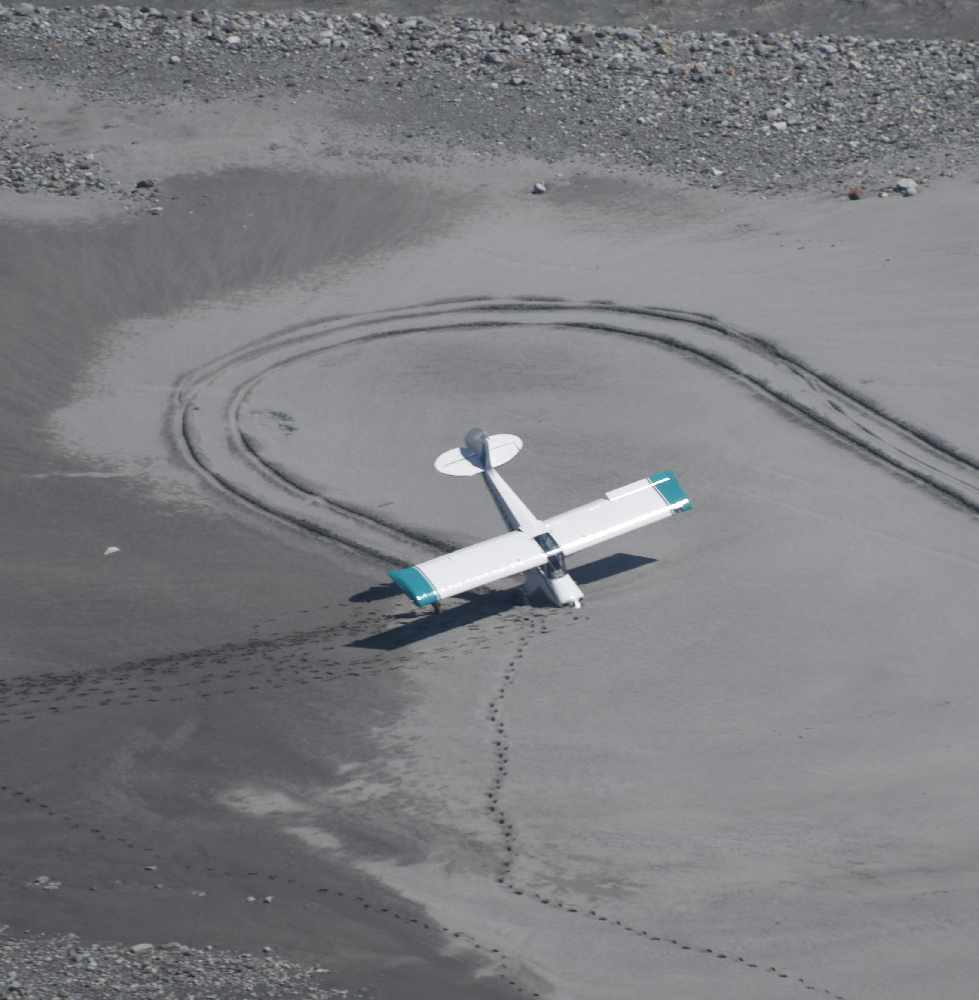 Photo courtesy of National Park Service
Bartlett Cove, Alaska (KINY) A pilot walked away after a rough landing at Glacier Bay National Park.
The National Park Service said they received word from the cruise ship Island Princess that the aircraft had gone down in front of the Grand Pacific Glacier at the head of Glacier Bay's Tarr Inlet.
Thorsten Kampe of Germany was able to get out of the plane and make it to shore. Park rangers responded and assisted him to safety. The crash was apparently caused by an engine malfunction. The nose of the plane was buried and the propeller was broken off as it collided with the soft sand.