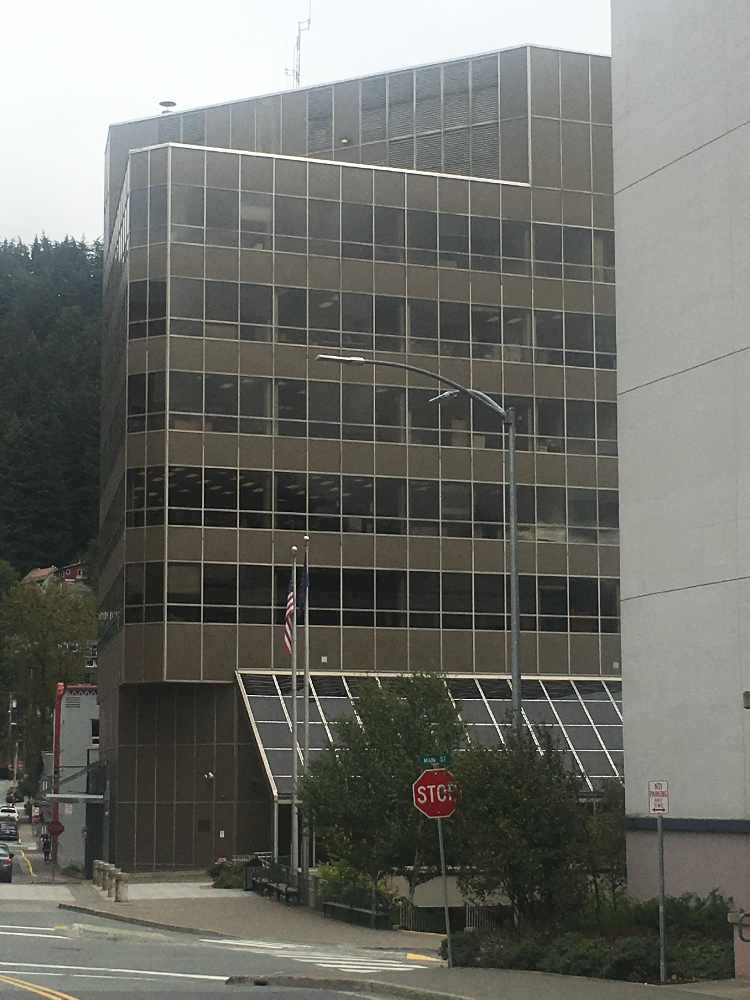 The Dimond Court House in Juneau.
Juneau, Alaska (KINY) - Randolph Williams will have to wait yet again to get a new sentence on a child pornography case.
Superior Court Judge Daniel Schally heard more than an hour of testimony Wednesday and decided once again to continue the hearing until Tuesday, Sept. 22 at 3 p.m.
Williams, 47, was arrested in 2012 and charged with 11 counts of possession of child pornography.
Haines Police said Williams used a computer at the Haines tribal office to view the pornography.
A jury convicted him of eight felony counts in 2014.
Williams was sentenced to 17 years in prison with two years suspended. He appealed the ruling and the Alaska Court of Appeals ordered the resentencing hearing.
Prosecutor Dara Gibson asked for 17 years in prison, five years suspended, and 10 years of probation.
Public Defender Eric Hedland said an appropriate sentence would be four years in prison with two years suspended.
Williams has steadfastly maintained his innocence over the years.