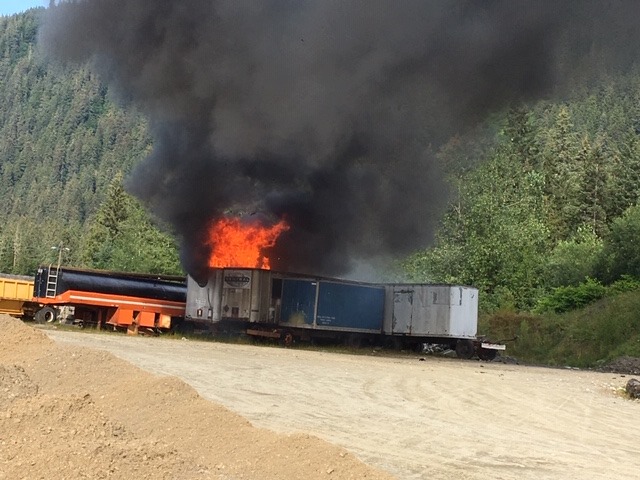 Photo credit to CCFR.
Juneau, Alaska (KINY) - The fourth fire of a container at the end of Valley Boulevard was reported Tuesday afternoon.
Capital City Fire Rescue said they responded at 4:46 pm and had the fire under control in approximately 15 minutes.
Two connex containers were involved in the latest blaze.
All have occurred since early June.
Firemen said there were no injuries in the fire. They estimated the damage at $2,000.
Both the Fire Marshal and Juneau City Police will be investigating this incident.
.