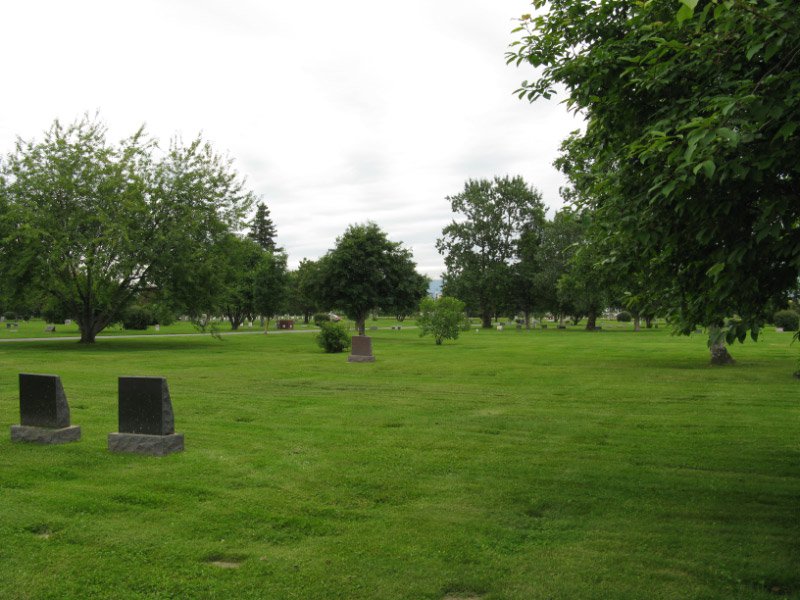 ANCHORAGE, Alaska (AP) — The Anchorage public cemetery may run out of burial space within the next eight years, officials said.
The 103-year-old Anchorage Memorial Park Cemetery is filling at a high rate, The Anchorage Daily News reported.
The 22-acre (9-hectare) cemetery on the edge of downtown is managed by the municipality and has space for 17,525 grave plots. Most of those are public, nearly 80% have been claimed and reservations have tripled in recent years, said cemetery director Rob Jones.
The rest are owned by private groups that pay the city annual maintenance costs and dictate who is buried there, he said.
The unused portions of certain private sections, or tracts, in the northernmost areas may remain that way for another 200 years, Jones said.
The ownership structure goes back to President Woodrow Wilson's 1915 executive order establishing the public cemetery, which decreed that up to half the tracts should be sold at auction to "qualified religious and fraternal organizations," Jones said.
Groups that bought tracts include the Catholic Archdiocese of Anchorage, Free and Accepted Masons, American Legion, Pioneers of Alaska, Benevolent Protective Order of Elks, and the Loyal Order of the Moose.
Membership in fraternal organizations has declined and those burials now represent a fraction of annual interments.
"We have quite a few plots left," said Bruce Haas, Anchorage Moose Lodge administrator. "I don't think any of the tract owners are up against the wall for space."