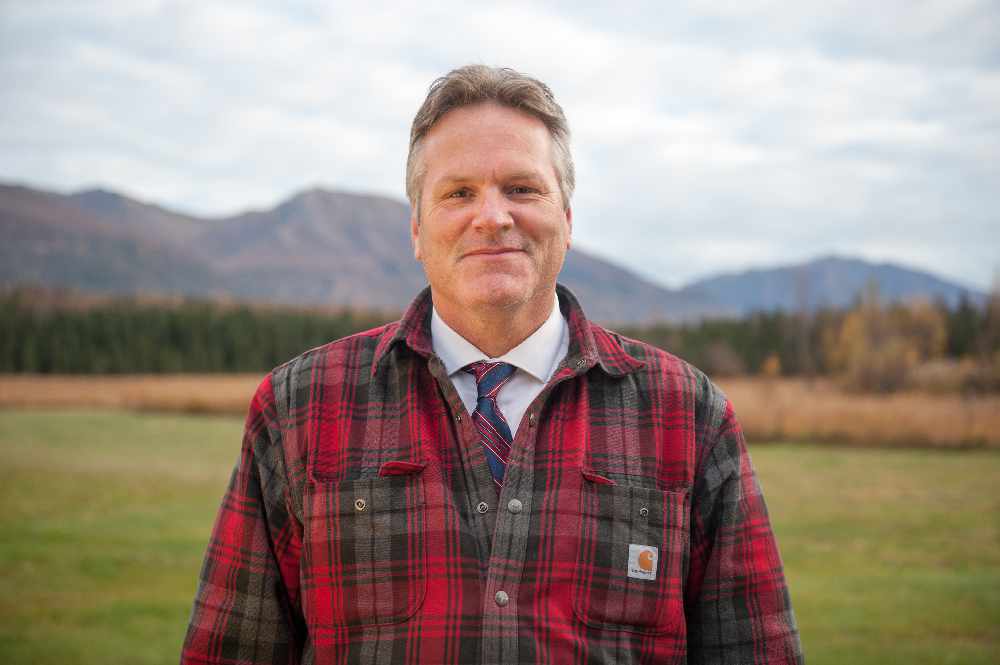 Gov. Mike Dunleavy.
Anchorage, Alaska (KINY) - Two Anchorage residents have reported that they have filed a state court lawsuit against Gov. Mike Dunleavy.
The lawsuit filed Monday by Kevin McCoy and Mary Geddes says that the Governor had no constitutional right to send state lawmakers outside of the capital to Wasilla for a joint special session starting July 8, and that the Governor's unauthorized act deprived Alaskans of a functioning Legislative body during the critical first week of the special session.
Because of the Governor's order, as many as 21 of the State's 60 lawmakers appeared in Wasilla during the first week of the session.
The couple explains, "That meant there weren't enough lawmakers in Wasilla for a quorum (a simple majority of 31) and there weren't enough lawmakers left in Juneau to take action on any or all of Governor Dunleavy's announced state budget cuts." Forty-five votes are needed to overturn a Governor's veto of a budget item and lawmakers must act within the first five days of a special session.
The married couple says that the Governor's unlawful directive to the Legislature constituted interference with Legislature process. They want the courts to stop the Dunleavy Administration from implementing its planned budget cuts since the Legislature did not have a reasonable opportunity as a body to review, reconsider or override the vetoes.
The couple has asked the court for an expedited consideration of their request. McCoy and Geddes, who are lawyers, intend to represent themselves in the lawsuit.
They have lived in Alaska for 40 and 35 years respectively and raised their families here. They said they were prompted to file the lawsuit by the State's current crisis, but that they do not intend to make any additional statements about the lawsuit outside of court pleadings and proceedings.