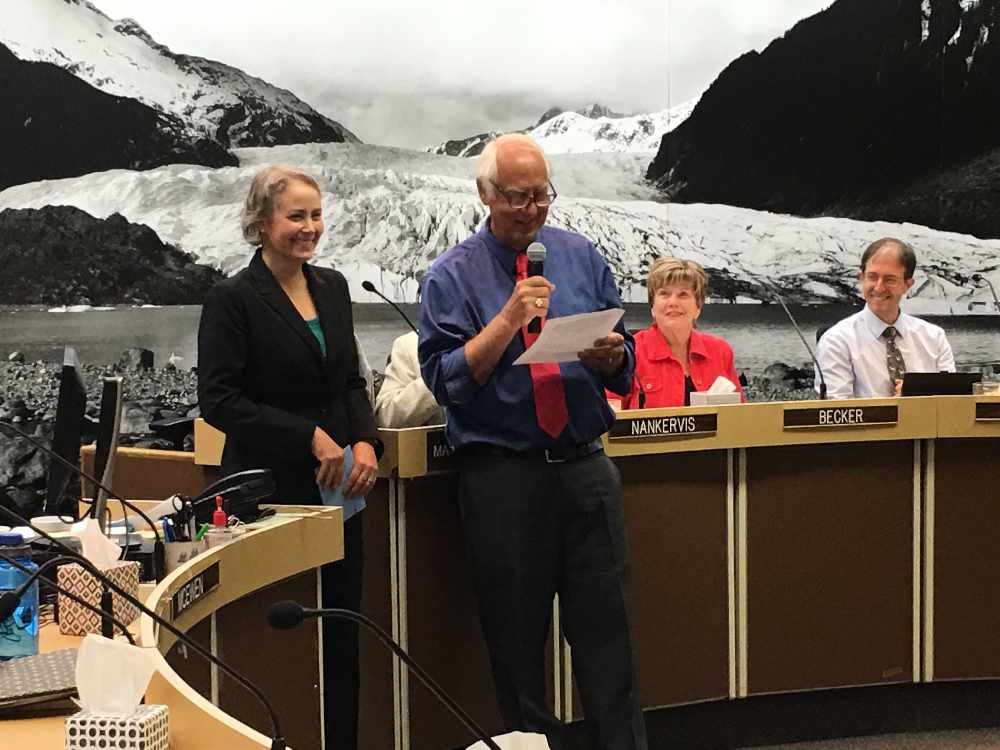 Juneau, AK (KINY) - City Attorney Amy Mead was recognized by the Assembly for her work for the City and Borough of Juneau.
Mead will be moving on to the Superior Court at the end of the week.
She was given a collection of symbolic gifts including some red ink pens, chocolate, and a gavel. While talking with Mead during a break in the Assembly meeting, she talked highly of working with a group of people that were passionate about Juneau and wanted what is best for their city.
"I am surrounded every day by people who are trying to do the very best they can do and it's just an extraordinary place to work and the collegiality and the collaborative nature where everybody's just trying to work together to do the best thing possible. It's been a great experience."
Mead admitted that leaving this position will feel weird at first.
"Honestly, it doesn't yet feel real. I still haven't come to terms with the fact that I'm actually leaving and that this Friday I will no longer have my parking space or a job at the CBJ, so I haven't gotten there yet. It's still a little surreal."