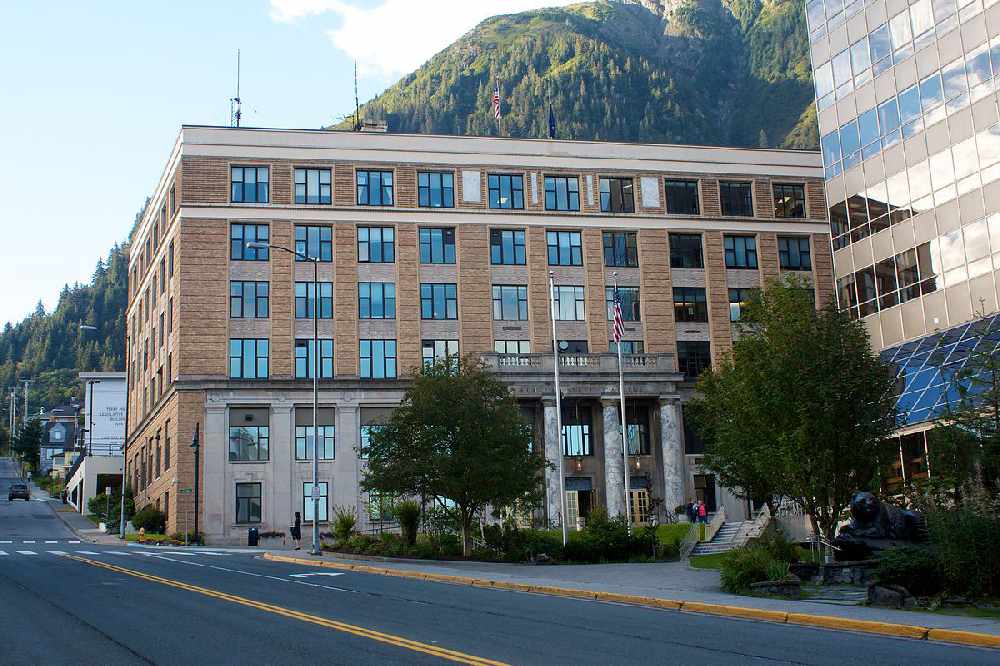 The Alaska State Capitol in downtown Juneau.
Juneau, Alaska (KINY) - The Alaska State Legislature will not hold any meaningful debate or floor sessions until next week at the earliest.
The administration of governor Mike Dunleavy has sent an email to all state employees telling them that, with two weeks down so far in the special session and no budget bill agreed upon, pink slips may be sent out starting June 14.
According to the governor's office, Alaska law and the collective bargaining agreements of employees, require that most employees receive 10 days notice of layoffs or furloughs.
The legislature is required by law to pass a budget by June 30 each year.
In late May 2017, then-Gov. Bill Walker's administration sent letters with more explicit detail on when layoffs would occur if a budget didn't pass by the start of the fiscal year. Such layoffs were averted.
According to the Legislature's website, the Senate is not set to meet until Friday. The House, according to the staff of House Majority Leader Steve Thompson, will hold a technical session on Monday and meet in regular session on Wednesday, June 5.
The message from Thompson's staff is posted below.