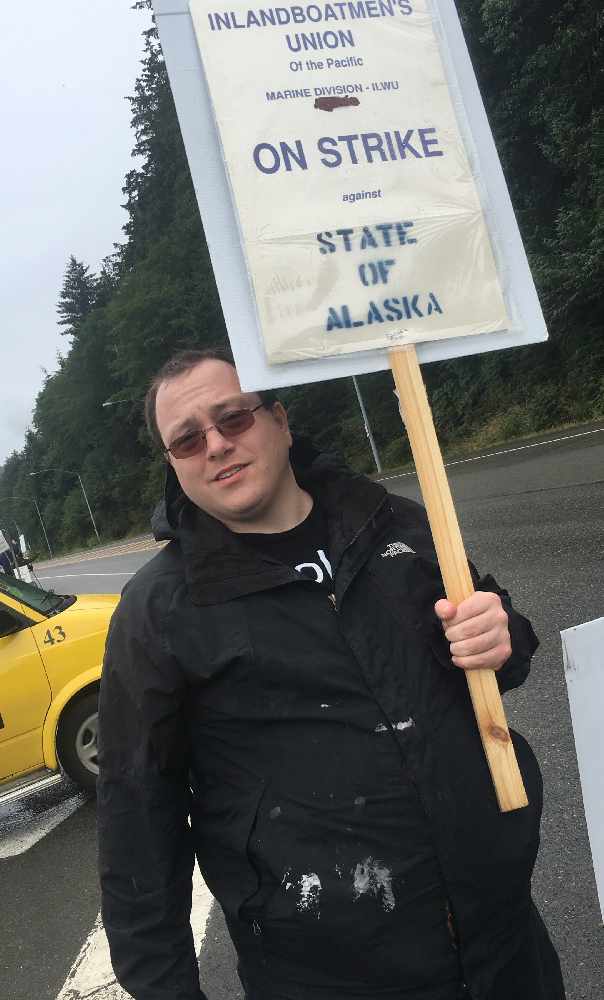 A striking IBU worker in Juneau on Thursday.
Juneau, Alaska (KINY) - The Inland Boatman's Union of the Pacific initiated a strike Wednesday and Alaska Marine Highway Vessels will not be sailing until further notice.
Contract negotiations between the IBU state have been going on for three years. The union last requested a nine percent raise over three years. The state offered a five percent hike.
Ferry service shut down across Alaska after 430 members of the union went on strike statewide.
An ADOT press release states, "At this time, we are focused on the safety of passengers, crew and vessels. We are reaching out to ticketed passengers to work with them to reschedule, or offer refunds for tickets. We are working to return ships to safe harbors with adequate shore side support."
According to the AMHS, there is a heavy volume of calls right now, we are doing our best to reach everyone as quickly as possible.
Service notices may be found at dot.alaska.gov/amhs/service_notices.shtml or by contacting your local terminal by dialing 1-907-465-3941 or toll-free at 1-800-642-0066.