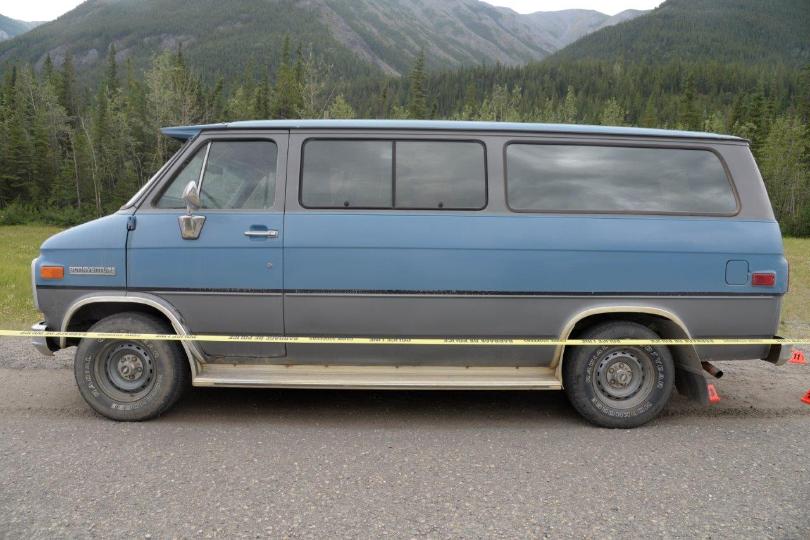 Photo of vehicle provided by Royal Canadian Mounted Police. It was found at the scene of the crime.
Liard Hot Springs, BC (KINY) - The murders were discovered on the Alaska Highway last week.
The Royal Canadian Mounted Police identified the victims as Chynna Noelle Deese of the United States 24, and Lucas Robertson Fowler, 23, of Australia.
On Monday July 15 2019, at approximately 7:19 AM Northern Rockies front line officers were called to an area on highway 97 approximately 20 kilometers south of Liard Hot Springs.
Upon attendance police discovered two adults deceased. Both deaths appeared to be suspicious and Northern Rockies RCMP called for assistance from North District Major Crime Unit.
Police are asking anyone with information to contact the Northern Rockies RCMP Detachment at 250-774-2700 or Crime Stoppers at 1-800-222-8477.