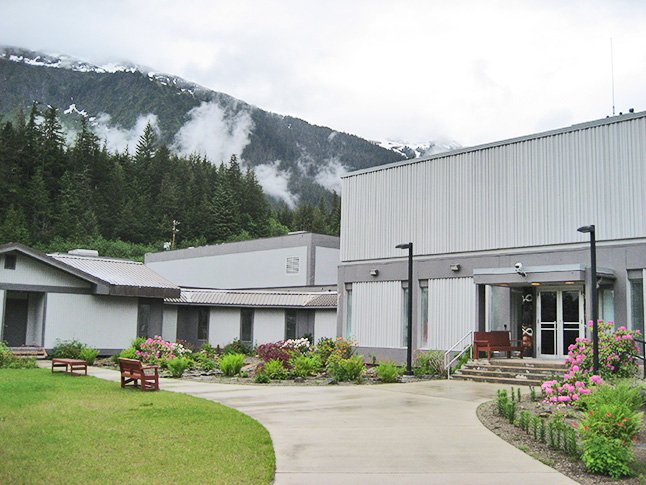 Juneau, Alaska (KINY) - There have been 11 confirmed cases of workers at Lemon Creek Correctional of COVID-19.
In addition, five family members or close contacts of the employees have tested positive for the virus.
Dr. Robert Lawrence, Medical Director for the Alaska Department of Corrections said Lemon Creek is part of the community and they are doing everything they can to stop the spread of the virus.
The first case was confirmed on April 11. They believe five households of employees had cases of the virus.
"The Department of Corrections is prepared and Lemon Creek Correctional is prepared. We will not stop until this outbreak is over," he told the CBJ Assembly.
The prison has stopped allowing visitors and contractors. Juneau Police officers and Alaska State Troopers drop off prisoners without going inside.
Staff members wear masks, cleaning has been increased, and inmate laundry is done daily. The prisoners there have made 5,721 masks during the pandemic.
Staff members are also checked daily for symptoms, their temperatures are taken, and are screened for habits like travel and contacts.
Chief Medical Officer Dr. Anne Zink one of the persons have been hospitalized. In the first phase, they tested 62 employees. They have also recently tested 165 inmates. 26 have tested negative and the results of 139 are pending.
Assistant Superintendent Darryl Webster said his staff has risked their lives and the lives of their families by coming to work. He praised them for their bravery and service to the state.
He said many staff couldn't come to work after the outbreak due to quarantine rules but other staff stepped up, worked long hours, and kept the prison operating.
Dr. Zink said these are more community cases than an outbreak at the prison. She said everyone should wear masks. She said prison employees should not be stigmatized for where they work.