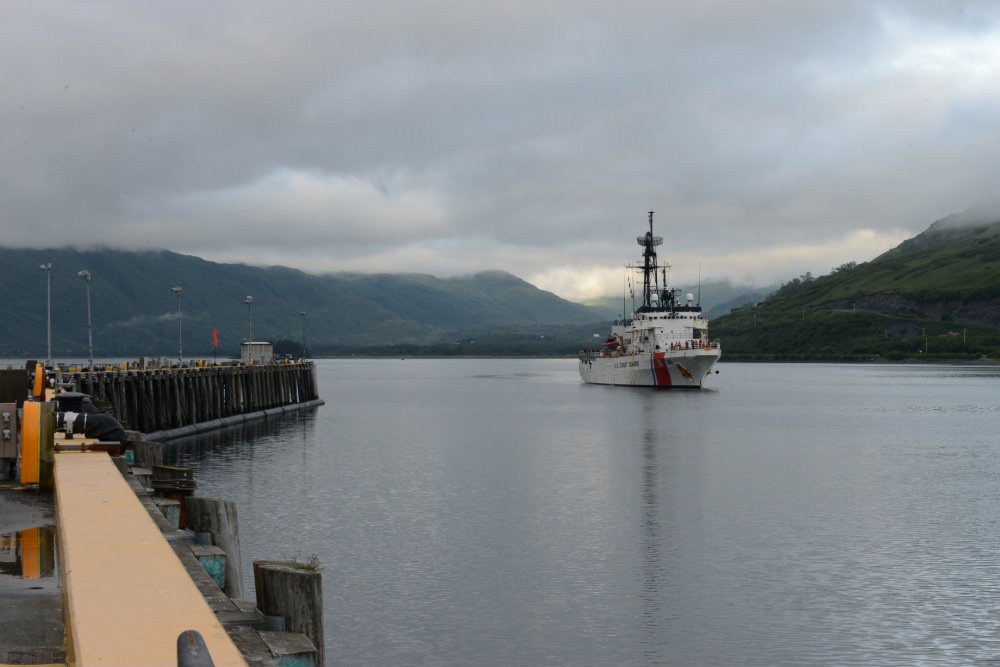 Juneau, AK (KINY) - A Coast Guard Cutter crew that were out on a 90-day patrol through the Pacific Ocean have returned to their homeport in Kodiak.
The Cutter Alex Haley, a 282-foot medium endurance cutter with a crew of 105, returned to Kodiak on Wednesday. They had traveled to Yokohama, Japan for joint operations with Japan's Coast Guard. Japan's Coast Guard were celebrating their 70th anniversary and welcomed the US Coast Guard with the Japanese Guard band, as well as a reception at the Yokohama Maritime Disaster Prevention Base. This was all wrapped up with a parade of ships with flights overhead of helicopters and fixed-wing aircraft. The Alex Haley was the only foreign ship that was able to participate in this parade.
After this visit to Japan, the Alex Haley Cutter supported the North Pacific Coast Guard Forum, which is a multi-national effort that combats illegal, unreported, and unregulated fishing activity. Countries involved included: Canada, China, Japan, Russia and the Republic of Korea. During those efforts, the Alex Haley crew were able to help bring justice to a boat that was using driftnets that were up to 5.6 miles in length.

The crew of the Alex Haley conduct homeland security, search and rescue, and international and domestic fisheries enforcement missions in the Bering Sea and other Alaskan waters.
Find more photos on the official post from the Coast Guard.