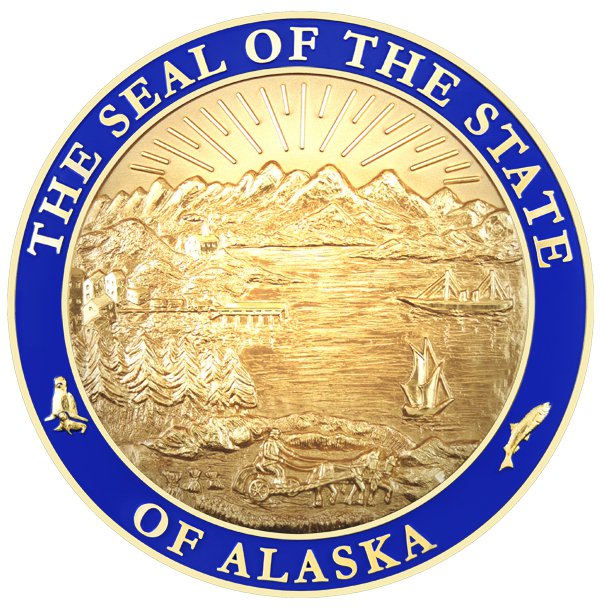 Juneau, Alaska (KINY) - The State of Alaska was the victim of data exposure by outside actors that targeted the Division of Elections Online Voter Registration System, which was built and maintained by an outside vendor and operated by the Division.
Although some voters' personal information was exposed, the Division has determined that no other elections systems or data were affected.
The Division's ballot tabulation systems, 2020 general election results, and voter database remain secure.
Lieutenant Governor Kevin Meyer became aware of this incident on October 27, 2020, at which point the division immediately began working with our outside vendor to stop further exposure.
Since the discovery, Division staff, working with the State Security Office, our vendors, and law enforcement, and a computer forensics firm have worked to determine the scope of the problem, secure databases and web applications, comply with state law regarding exposure of personal information records, and assist law enforcement with any investigation as needed.
Working with the vendor, the division has determined that 113,000 potential voters' personal information—such as birth dates and license numbers—was exposed.
"This was a very unfortunate discovery," said Lieutenant Governor Meyer. "We have been working diligently to understand the situation and identify the extent of the exposure so that we can accurately inform the public and the affected individuals about what occurred. I have full confidence in the voting process and in the final 2020 election results. Our voting procedures, ballot tabulation systems and election review processes are not linked to the voter registration system that was compromised, and we have other safeguards that ensure every voter's registration can be verified."
At this time, the Online Voter Registration System website is secure, fully functional, and the flaw has been remedied. The preliminary investigation indicates that although outside actors accessed voter registration information, the purpose of the unlawful access was to spread propaganda and shake voter confidence—not to impact the election results.
Alaska's voting process has received high ratings from a security perspective over the last decade because of the various safeguards, such as the use of a centralized voting system, having paper back-ups for all votes, independent verification and cross-checking of paper ballots and preliminary electronic results, audit of machine-counts of votes by hand-counts in a random sample of precincts, and observers being invited to watch both voting and vote-counting procedures.
Alaska's vote-counting equipment is not linked in any way to the Online Voter Registration System ensuring the ballot tabulation process remains completely secure. The Division of Elections firmly believes the integrity of the 2020 voting process was not compromised.
Many details about the data exposure remain unclear, such as the exact identity of the outside actors or the precise information that was copied. The State is still investigating, and following published mitigation policies.
Those voters whose registration information may have been exposed have been notified by mail as required by law. The division has also established a toll-free number that voters can call to check their status or ask questions: 1-833-269-0003.
Those voters whose information may have been exposed have been or soon will be notified by mail as required by law. In this letter will be information about the event as well as instructions on how to apply for and receive one year of credit and ID monitoring. This service, through Equifax will be provided at no cost.
"We have no evidence that the data has been used for anything other than propaganda. We are notifying voters to help them verify that their personal information is secure," said Division of Elections Director Gail Fenumiai. "I remain confident in our voting procedures and the election workers and staff that make it all happen. Be assured that your vote was counted, despite this unfortunate event."