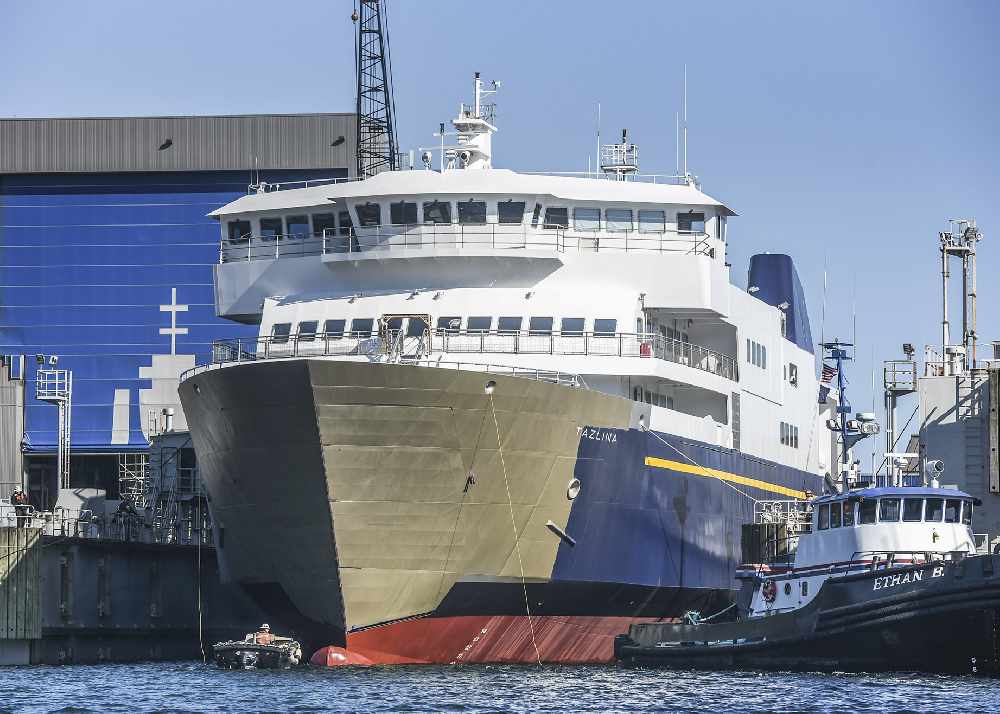 Juneau, AK (KINY) - The first ferry to carry the Made in Alaska stamp will be launched and christened by Alaska's First Lady later this week.
The Tazlina will be officially christened on August 11th with the ceremony being held at Vigor Alaska's Ketchikan shipyard starting at 1:30pm. First Lady Donna Walker will be performing the christening. Governor Walker and Senator Lisa Murkowski are also scheduled to attend the event and all Alaskans have been invited to join in person.
Over 100 full-time jobs have been utilized over three years to construct the Tazlina with the average earnings of that group being $80,000 per year.
The new ferry will enter services in the Lynn Canal in May 2019 and is expected to bring with it overall improvements to the ferry service in the area. The Tazlina is an Alaska Class Ferry, which was built to be larger to handle high winds and tough seas. The ship got it's name through an essay contest which was won by a 7th grader in the Port Alsworth Tanalian School. The word means swift river in the language of some of Alaska's first peoples, the Ahtna Athabascans.
To learn more about the Tazlina ferry, check out our featured article from May.