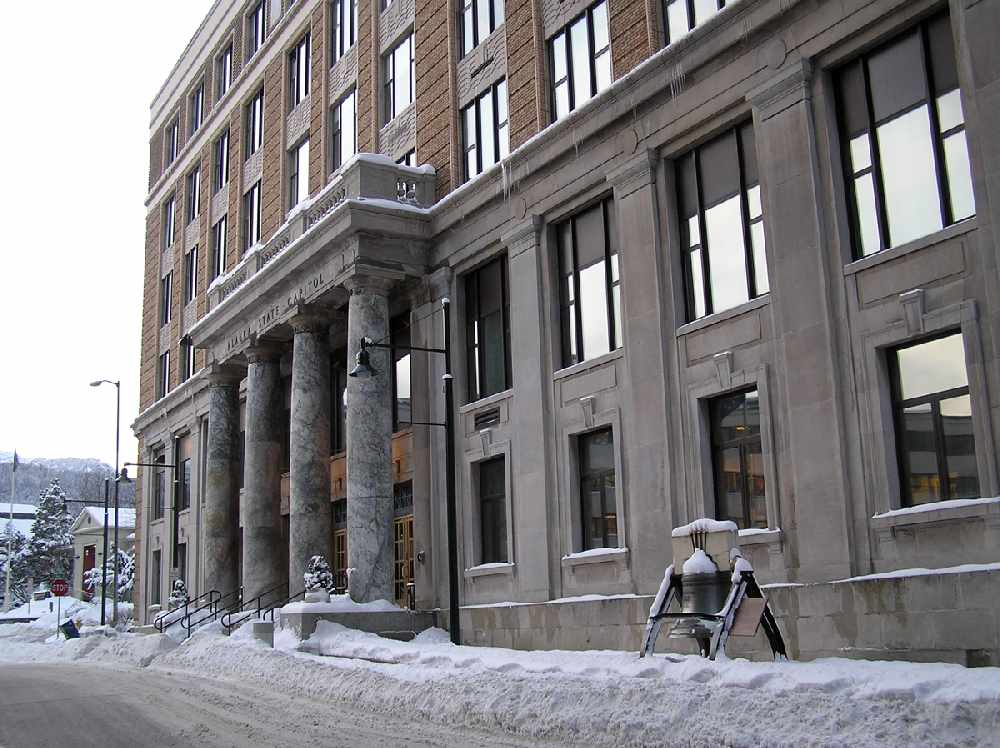 Juneau, Alaska (KINY) - The group "Defend Our Constitution" was formed to oppose the upcoming question that will be put to Alaska voters next year, "shall there be a constitutional convention?"
A ballot question asking Alaska voters whether to hold a constitutional convention appears on the state-wide ballot every ten years.
They say that a constitutional convention would be chaotic, expensive, and create the opportunity for outside special interest groups and dark money to change Alaska's laws.
"We're concerned that, unlike the previous five times that the question has been placed on the ballot and fairly resoundingly rejected by voters, the outcome could be different this time," said Bruce Botelho, former Juneau Mayor and one of the leaders in the effort. "We're concerned that a convention, which is not restricted in any way about what kinds of changes could be proposed, could fundamentally alter both our state government structure but tamper with the rights that are guaranteed to all Alaskans in the Constitution."
The leaders of the effort include former state Senate Speaker Cathy Giessel, former state Senator John Coghill, and current state representative Bryce Edgmon.
"The group is both geographically diverse, but also politically diverse. This is not a progressive versus conservative issue. Our eight co-chairs represent a spectrum of political views," said Botelho. "We are politically diverse. We share, however, in common a belief that our constitution is fundamentally sound and should not be changed in any major way through a convention."
The group stated in a release that legal scholars have long regarded Alaska's Constitution to be a model constitution.
"Think long and hard before we open our constitution for wholesale rewrite in these politically polarized times. Noble and civil discourse is required for such an undertaking," said Coghill in a release.
The question will appear on the November 1, 2022 ballot.