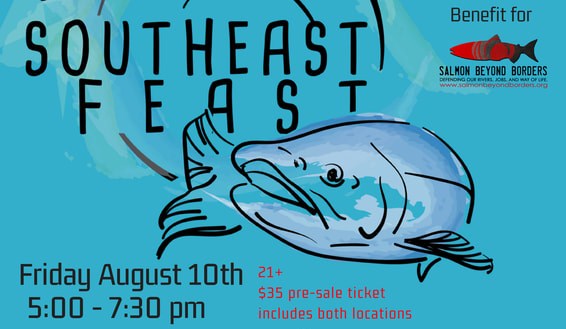 Juneau, AK (KINY) - Today is Alaska Wild Salmon Day and there are events all over the state in celebration of our favorite fish! Kick things off at the Southeast Feast!
The importance of salmon in Alaska is hard to explain, just from the sheer level of importance.
Today marks Wild Alaskan Salmon Day and there are events happening all over here in Alaska. Here in Juneau though there is a special event being held at the Amalga Distillery and Devil's Club Brewing Company called The Southeast Feast. It is being hosted by Salmon Beyond Borders, starting at 5 pm and will continue until about 7:30 pm with a $35 fee for presale tickets.
At Amalga Distillery, folks can get 1 specially designed cocktail and three oysters from Shukat Bay with Barnacle Foods kelp pickles. While at Devil's Club, there will be a beer and 1 salmon snack from Taku River Beds that will be prepared by Tyson Fick and Hank Shaw. Either package can be bought separately for $20.
The event has been going on all week with various restaurants across Juneau featuring wild salmon. Portions of sales were also donated to defending salmon habitats.
While visiting downtown, simply look for the signs that say "This business supports Alaska Wild Salmon." Also, use #AKSalmonDay on social media to connect.
For a list of events happening throughout the state, check out the official website.