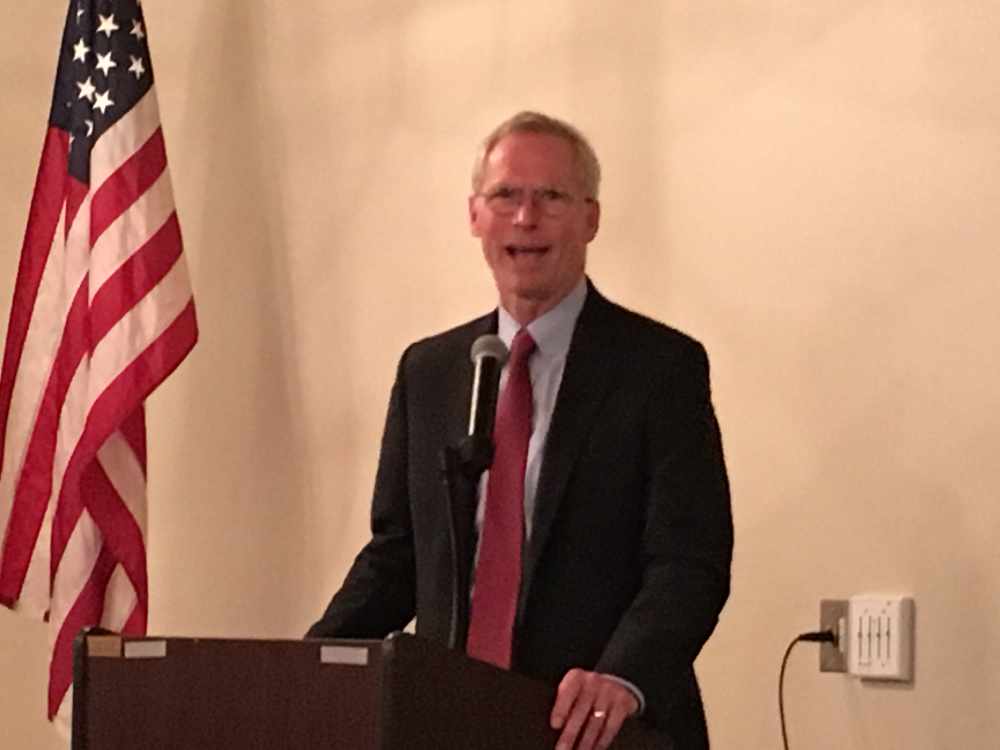 UA President Jim Johnsen.
Anchorage, Alaska (KINY) - The president of the University of Alaska system has offered a positive outlook on the university system's future in his 2020 State of the University address.
UA President Jim Johnsen spoke about the public system's accomplishments and its value to the state. He also mentioned its budget problems.
Johnsen said there will likely be program cuts across the system's three universities.
The separate campuses will examine tuition hikes.
Johnsen said the university system's plan must address unprecedented budget cuts by driving revenue through increased enrollment and the resulting tuition.