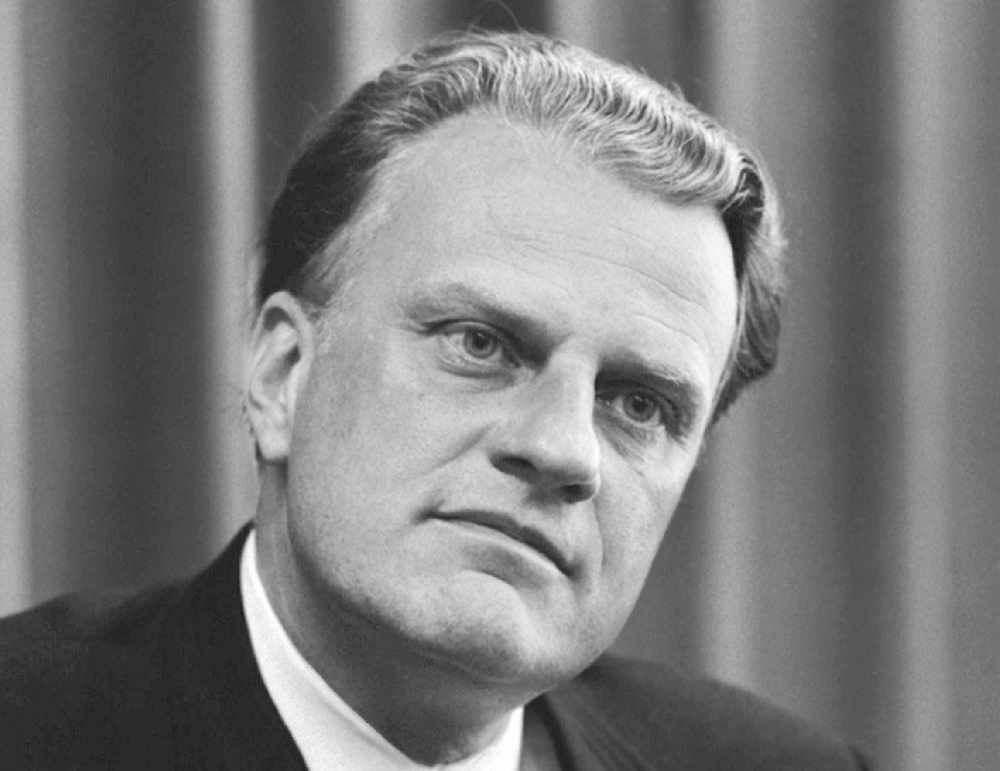 Juneau, AK (KINY) - Alaska and US flags will be lowered on Friday to half-staff in memory of Reverend Billy Graham.
Graham passed away in late February at his home in North Carolina at the age of 99. He received memorial honors at the United States Capital rotunda in Washington DC, being the first religious leader to be respected in that fashion. Walker's flag orders follows a similar directive from the White House, which also called for US flags to be flown half-staff.
"Billy Graham's faith and legacy touched millions around the world, including many here in Alaska," Governor Walker said via a press release. "First Lady Donna Walker and I continue to be inspired by his work, his spiritual journey, and his devotion to his fellow man."
Per Governor Walker's order and the proclamation from the White House, all U.S. and Alaska flags should be lowered to half-staff at sunrise on March 2nd, 2018. All flags should return to full staff at sunset on Friday, March 2nd.
Featured image from 1966 via Wikipedia