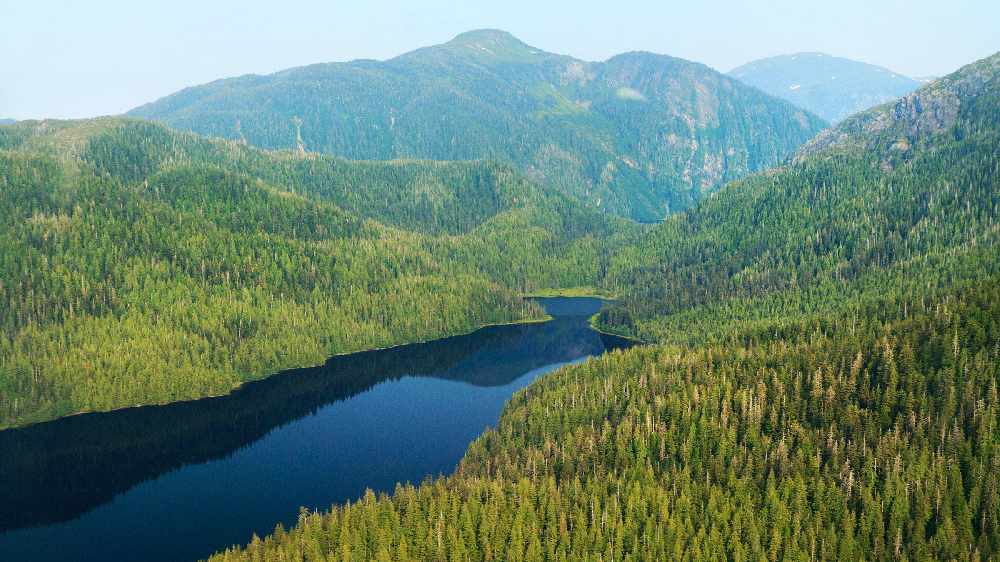 The Tongass National Forest
WASHINGTON D.C. (KINY) - President Biden, in an executive order, called for a revisit of several Trump-era rules--including the Alaska-specific Roadless Rule.
Leah Donahey, with the Alaska Wilderness League, says President Biden issued an executive order calling for a revision of Trump-era rules at an online webinar called Blue Congress, Green Tongass.
"He listed out several rules--in Alaska--that should be revisited and directed the Department of Agriculture to do that," Donahey said. "It's pretty significant to have the Tongass National Forest on the list of things that they recognize need to be addressed."
The Alaska-specific Roadless Rule, which was championed by the state of Alaska and affects the Tongass National Forest, was challenged in court by several conservation groups, including the Southeast Alaska Conservation Council. They, along with other environmental organizations, hoped to reinstate the original Roadless Rule for the state of Alaska.