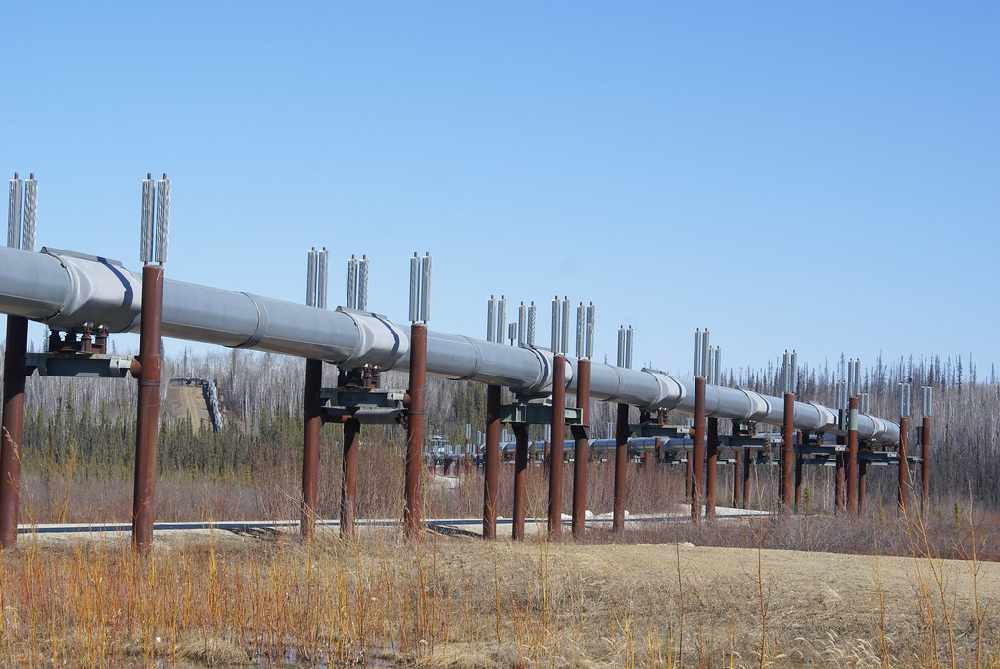 The Alaska LNG Pipeline.
Washington, DC (KINY) - The Alaska Gasline Development Corporation hit a milestone today with the release of a critical federal permit for an Alaska LNG export project.
Alaska State Senators commended the state corporation for its six-plus years of diligent work in achieving the Final Environmental Impact Statement from the Federal Energy Regulatory Commission.
"This significant milestone is the product of hard-working Alaskans, with strong input from Alaskans statewide," said Senate President Cathy Giessel, R-Anchorage. "The LNG project has tremendous potential to generate new revenue and jobs for our state, and we're encouraged by this progress. The FEIS is not a final green light for this project but paves the way for the actual authorization expected in June. I appreciate the hard work that AGDC and our industry partners, BP and ExxonMobil, have done to reduce the cost of the project."
The several thousand-page FEIS provides conditions for project construction that protect important Alaskan environmental and cultural assets. A clear understanding of federal conditions for the $43 billion project will also help AGDC attract partners and investors.
"Hats off to the many Alaskans, from community members to AGDC and our project partners involved with helping us reach this significant FEIS accomplishment," said Senator Peter Micciche, R-Soldotna, chairman of the Senate Resources Committee. "Reducing risk is key to attracting capital for this potentially course-changing project, and to ensuring a project that ultimately generates revenue to the state and energy and jobs for Alaskans. Once we have the final approval from federal regulators, expected later this year, Alaskans will know the true marketplace potential for this monumental LNG export project."