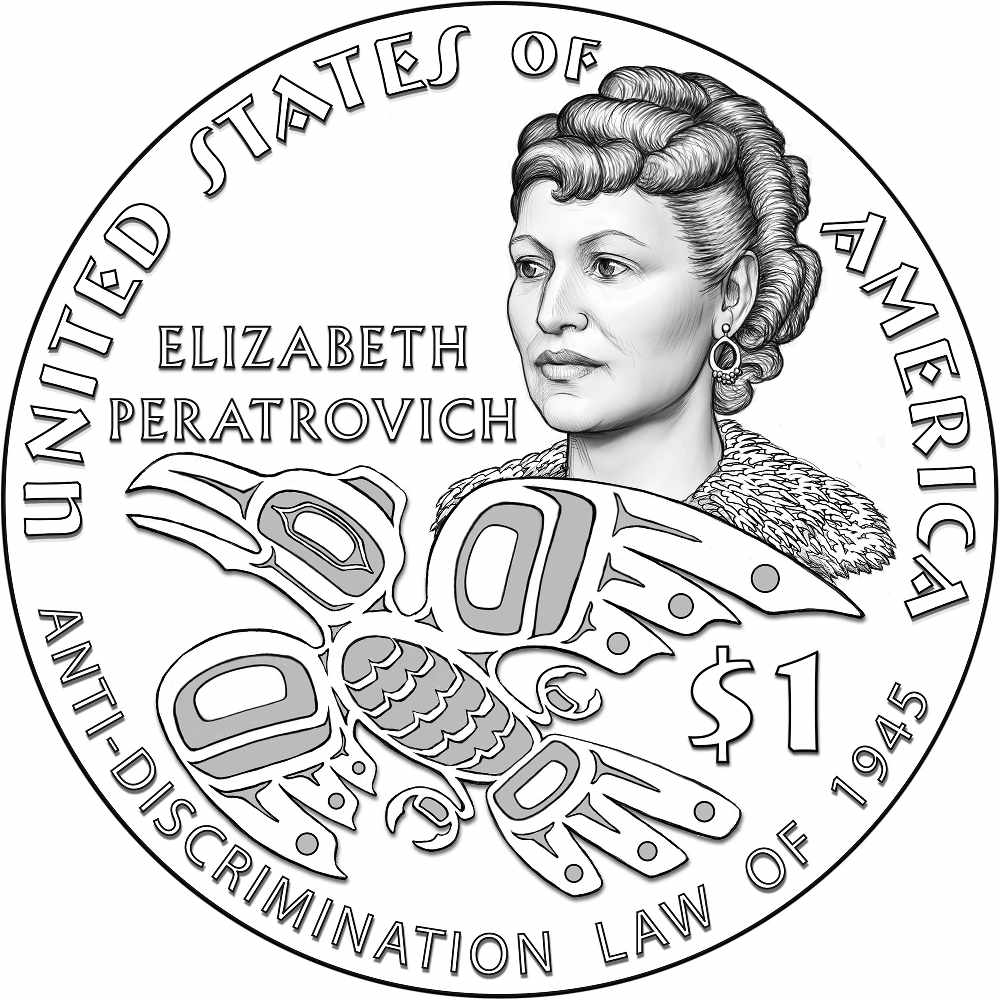 Juneau, Alaska (KINY) - Elizabeth Peratrovich Day was marked by members of the Alaska Native Brotherhood and Sisterhood via Facebook this week.
Peratrovich held the highest office in the Sisterhood, Grand President. The sitting president, Daphyne Albee, said of her.
"We recognize Elizabeth Peratrovich and the Alaska Native Sisterhood alongside Roy Peratrovich and the Alaska Native Brotherhood, in their years of advocacy to pass the anti-discrimination act of 1945," she said. "The words of Elizabeth Peratrovich not only moved to the members of the Senate, but continues to encourage us as we fight for equal rights today."
Leaders of Sealaska, Tlingit & Haida, and the Alaska Federation of Natives joined the organization in celebrating the civil rights leader.
Development officer at Sealaska Heritage, David Russel Jensen, presented commemorative Petrovich postcards. Those will be available for free in many locations around town, including Juneau delegation offices in the Capitol and most city facilities.
An episode of the PBS show molly of Denali featured the history of Peratrovich. Screenwriter Vera Starbard spoke on the episode.
"This was an absolute labor of love from literally dozens of people just writing it. Like, while I wrote the episode, all along the way that took about four months to write 12 minutes of screen time."
Peratrovich day was established in 1988 by the legislature, to honor her "for her courageous, unceasing efforts to eliminate discrimination and bring about equal rights in Alaska."