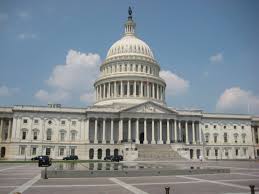 ANCHORAGE, Alaska (AP) — An Alaska man has been arrested on federal charges connected to the breach of the U.S. Capitol in January. The case against Wasilla construction worker Aaron James Mileur was sealed until his Tuesday arrest by the FBI.
The Anchorage Daily News reports Mileur had his initial federal court appearance Tuesday afternoon on charges of knowingly entering a restricted building, violent entry, and disorderly conduct on U.S. Capitol grounds.
The FBI says he posted photos and videos from inside the Capitol on two Facebook accounts, prompting two people to turn him into federal authorities.
A message seeking comment about the charges was left Wednesday with Benjamin Muse, a public defender appointed to represent Mileur.