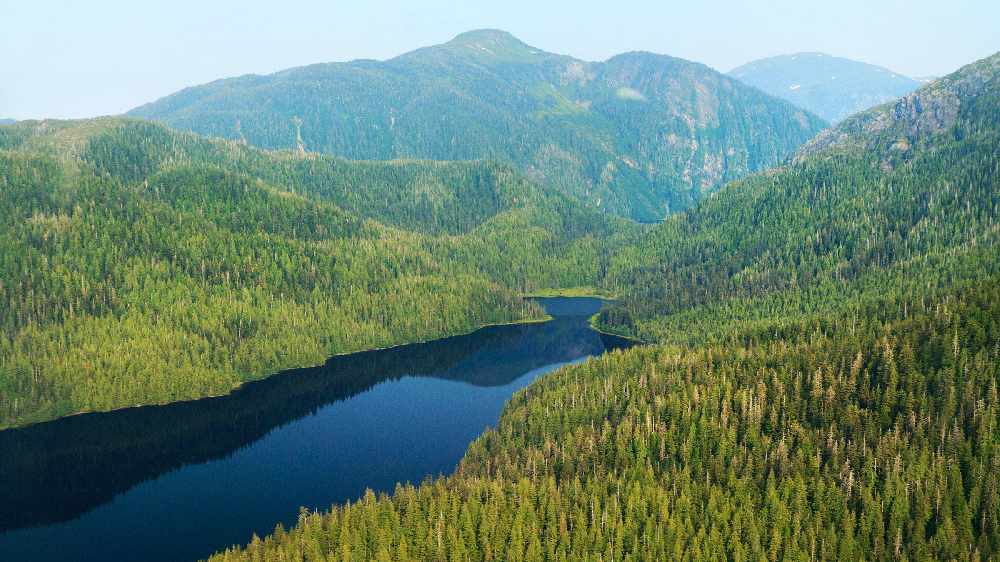 The Tongass National Forest
Anchorage, Alaska (KINY) - A twenty-three party group has moved to intervene in litigation to support defending the 2020 Tongass Exemption Rule from the Roadless Rule, according to a release from Governor Dunleavy's office.
The group includes former Governor Frank H. Murkowski, the Southeast Conference, the cities of Craig and Ketchikan, and others.
Governor Dunleavy said he welcomes support from the communities and businesses. "The Tongass holds great economic opportunity for not only Southeast Alaska, but the state as a whole," said Dunleavy in the release.
The exemption for the Tongass National Forest from the federal Roadless Rule was established in 2020 and is currently being challenged in US District Court for the District of Alaska. On March 11, 2021, Judge Sharon L. Gleason granted the State of Alaska's motion to intervene in defense of the exemption.