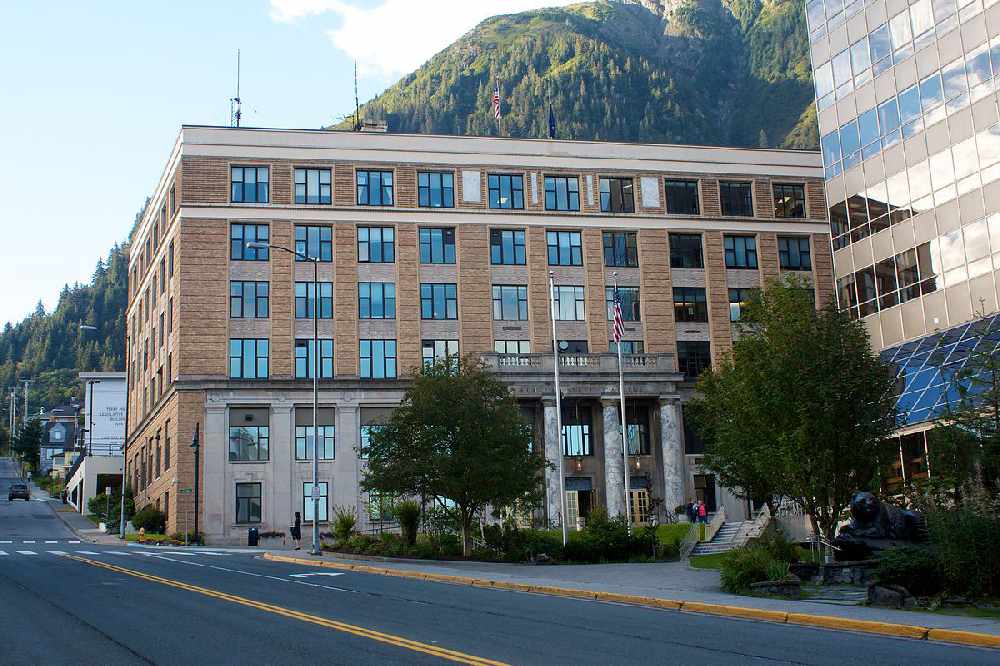 The Alaska State Capitol in Juneau.
Juneau, Alaska (AP) - The Alaska House failed to get sufficient support to fully fund legislation that includes additional aid to help the state respond to coronavirus concerns.
Provisions of the bill called for using the constitutional budget reserve and preventing various state accounts from being swept into the fund.
For those to pass, three-fourths support was needed in each the House and Senate.
The Senate met that threshold earlier in the day.
The House needed at least 30 votes; it fell two votes shy, with two members absent.