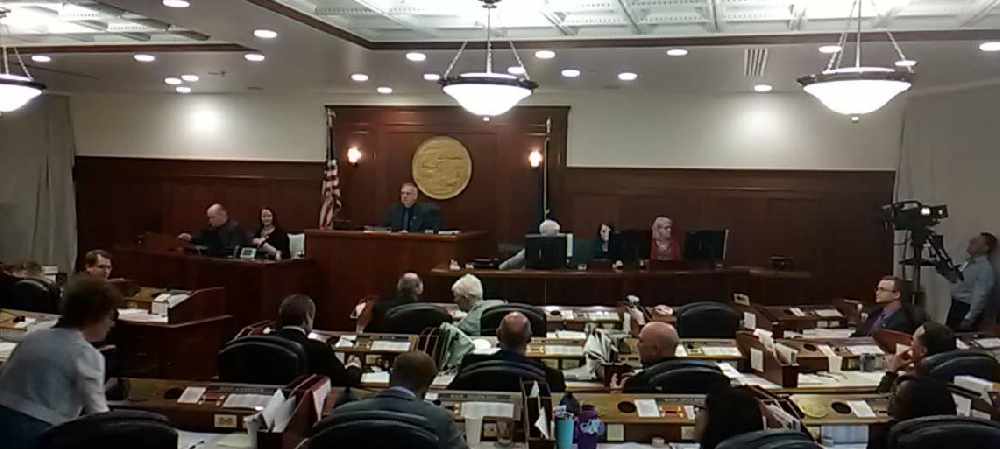 Alaska House of Representatives floor session from previous year
Juneau, Alaska (KINY) - Organization of the State House of Representativeness remains at loggerheads.
Nominations for President Pro Tem is preliminary to selecting a Speaker and announcing an organization.
When Lieutenant Governor Kevin Meyer, who is presiding over House sessions, until a speaker is selected, called for nominations, he was greeted by silence and then remarked, "Not everyone stand at once here."
At that point, a motion was made to adjourn until Monday at 11 a.m.Monday will be Day 7 of the session.
It took the house 34 days to organize two years ago.
The House is split 20 - 20 right now.