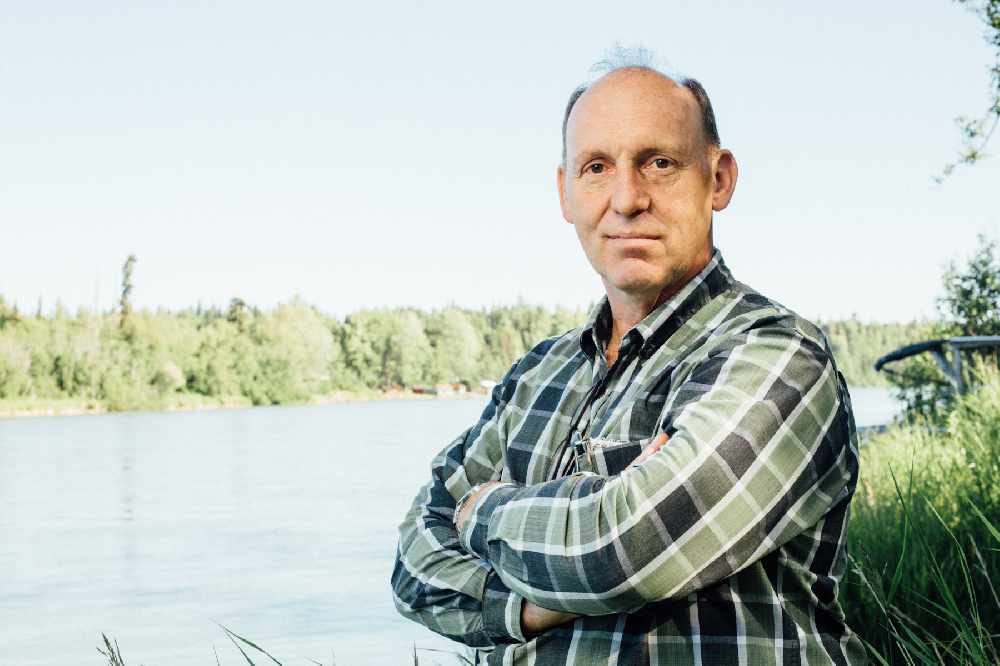 Rep. Gary Knopp of Kenai.
Kenai, Alaska (KINY) - The Alaska Republican Party State Central Committee has approved a censure motion against Kenai Rep. Gary Knopp.
The move comes after Rep. Knopp led a charge, along with other members of Alaska's GOP, to form a majority with Democrat Speaker Bryce Edgmon.
The committee, which held a meeting in Kenai today, took up the censure as the first matter of business, according to party chair Glenn Clary.
Under party rules, if the committee finds that a Republican incumbent had engaged in actions detrimental to the Alaska Republicans or to Republican values and goals, such as forming a coalition in which Democrats hold the majority when a Republican majority has been elected, the [committee] by 60 percent vote may withhold Republican Party support, including financial, from that incumbent, recruit a Republican primary challenger to oppose that Republican incumbent and prohibit the incumbent from being a candidate in any Republican primary or participating in any ARP meetings, conventions or activities.
A draft of the motion to censure Knopp, provided by Clary, says the lawmaker engaged in such behavior by publicly abandoning the Republican House majority by voting against the Republican House majority, and voted against the Republican House Speaker candidate, Dave Talerico, which prevented the House from organizing with a Republican majority, and that he publicly said he would rather organize with a select group of Republicans and Democrats than with 21 Republicans.
When asked for comment, Rep. Knopp laid blame for the matter at the feet of Tuckerman Babcock, the former GOP chair in Alaska and current chief of staff to Gov. Mike Dunleavy.
"They are welcome to do what they think is in their best interest," Knopp said. "They've never supported me anyway and most of this is coming from outside my district. This state Republican party is so fractured I can't be a part of that. This is nothing new and the fracturing recently started with past chair Tuckerman Babcock. It wasn't until he sat as chair that we began to fracture and attack our own members."
Clary said he wrote a letter to Rep. Knopp in February beseeching him and two other lawmakers to rejoin the Republicans in a 23-member majority.
"The State Central Committee has asked me to send you a letter encouraging you to rejoin your Republican colleagues in the House and create a strong Republican-led majority," Clary wrote to Knopp. "We are 23 strong in the House, and if all of you stick together, you can get this done. It's not too late for you to rejoin the Republicans and bring an end to this standoff. I encourage you to bring Gabrielle LeDoux and Louise Stutes with you, and work with our team. Please do so before any further damage is done."
The censure would be voided if he joins with a Republican Majority House caucus by the time the House organizes for the next session.